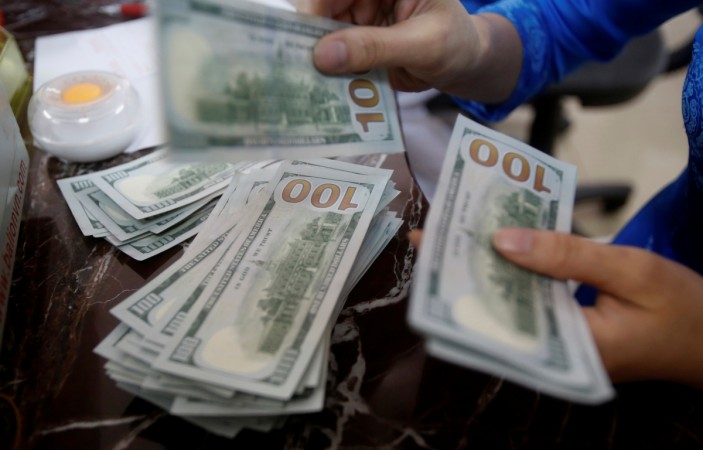 If there is someone out there who is thanking his stars with full fervour now, it's got to be Dubai-based Indian national Mohammad Basheer Abdul Khadar. Exactly a week after he survived the Emirates airplane crash-landing, the 62-year-old expatriate has won a lottery of one million dollars.
Khadar's lottery ticket number was announced as the winning digits in the Dubai Duty Free Millennium Millionaire draw on Wednesday. The net value of the lottery is estimated to be Dhs 3.67 million or $1 million, CNN reported. The Indian national, who originally belongs to Kerala, had purchased the lottery ticket on Eid when he and his family members were heading to Thiruvananthapuram for a vacation.
Khadar was on board the Emirates flight EK521, which skidded off the runway as it landed at the Dubai International airport and burst into flames on Aug. 3.
In an interview to Gulf News, Khadar, who is a fleet administrator with a car dealer group in Dubai, said the lottery has come four months before he is due to retire from his job. He has been living in Dubai since 1978, and earns Dhs 8,000 a month. "I have been working in Dubai for 37 years, and I have always felt like this is my country," he said. "I live a simple life, and now that it's my time to retire, I feel god gave me a second life when I survived the plane crash and blessed me with this money to follow all this up by doing good things."
What will he do with the money?
Post his retirement, he plans to return to India and help the poor.
"I am blessed to have finally won the Dubai Duty Free and can't wait to share the news with my family," said Khader, who always made it a point to buy a raffle ticket at the Dubai airport whenever he travelled to India. "If you ask me about my plans, I obviously want to help the children in Kerala who are less fortunate than others and need some financial help and medical support," he told Gulf News.
He does not want to give it to a charity or build a business, he adds. "I want to go out and find people really need help and give them money. I was poor, and I know what people go through."