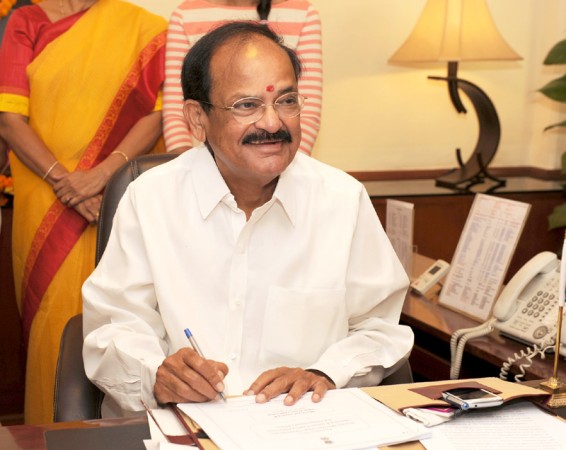 India's urban population has increased by nine crore in the last decade. Kerala marked fast urbanisation among the states with 21.70 percent growth, while with 39 percent urban growth Daman and Diu leads among the union territories in the country.
Union Minister of Urban Development M Venkaiah Naidu revealed this in Lok Sabha on Wednesday. He added that urban population in the country has increased from 27.80 percent of the total population in 2001 to 31.10 percent in 2011, marking an increase of 3.30 percent.
Four southern states and six union territories (UTs) - besides the states of Gujarat, Goa, Haryana, Nagaland, Sikkim and Tripura - have led this growth in urbanization. Naidu informed that as against the national trend, urban population in the southern states increased by 21.70 percent in Kerala, 6.10 percent in undivided Andhra Pradesh, 4.70 percent in Karnataka and 4.40 percent in Tamil Nadu.
The increase among UTs has been in Daman & Diu (39 percent), Lakshadweep (33.60 percent), Dadra and Nagar-Haveli (23.80 percent), Chandigarh (7.50 percent), Delhi (4.30 percent), Andaman & Nicobar Islands (5.10 percent). Puducherry reported an increase of only 1.70 percent.
Other states to have exceeded national average in urbanization include Goa (22.40 percent), Sikkim (14.10 percent), Nagaland (10.70 percent), Haryana (6.0 percent), Gujarat (5.20 percent), Uttarakhand (4.50 percent), West Bengal (3.90 percent) and Punjab (3.60 percent).
Major states to have fallen below the national average in urban growth include HP (0.20 percent), UP (0.50 percent), Bihar (0.80 percent), Assam (1.20 percent), Rajasthan (1.50 percent), Odisha (1.70 percent), Jharkhand (1.80 percent) and Maharashtra (2.80 percent).
Naidu said that Delhi was sanctioned 23 infrastructure projects under the Jawaharlal Nehru Urban Renewal Mission at a total cost of Rs 6,649.55 crore, out of which central assistance has been Rs 2,327.34 crore.
The minister stated that the per capita water supply in urban areas is 69.20 litres per day as against the bench mark of 135 litres. He also said that the average coverage of water supply connections is 50.20 percent as against the bench mark of 100 percent.
No ASI funds for heritage structures in Telangana in last 3 years
Meanwhile, the Archaeological Survey of India (ASI), has not provided funds for the maintenance of heritage structures which are not under the protection of ASI in Telangana during the last three years.
This was revealed by the Union Minister of State for Culture and Tourism Shripad Yesso Naik in Rajya Sabha on Wednesday.
Naik said that ASI is dealing with the Scheme of Financial Assistance to unprotected monuments less than 100 years old. Under the scheme, applications for sanctioning of financial assistance for preservation of monuments, sites or remains of historical/cultural value, not protected by ASI or the State Departments of Archaeology, are considered.
The financial assistance is provided in the form of grants on the recommendations of the state governments or Union Territories as the case may be, to voluntary organizations.
Naik said that a single monument located on a particular site qualifies for grant only once. The grant in each instance is limited to the approved estimation or Rs 5 lakh, whichever is less.
In special cases, however, the Department of Culture may sanction a grant not exceeding Rs 10 lakh. ASI has not provided funds for the maintenance of heritage structures that are not under the protection of the ASI in Telangana during the last three years.