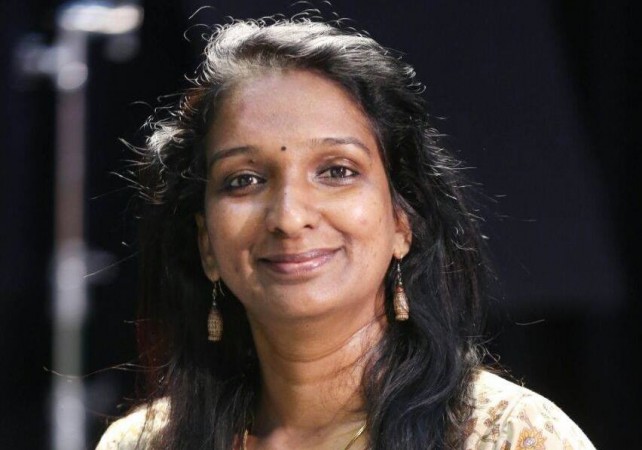 Leby Sajeendran, a leading journalist in Kerala, attempted suicide on Tuesday, May 10, after an alleged phone conversation purportedly featuring her voice went viral on social media, said local media. The condition of the special correspondent of Mathrubhumi News' Kochi bureau is now said to be stable.
In the viral audio, the female voice, purportedly belonging to Leby, is heard offering a bribe (around Rs. 20,000) to regional journalists so they write in support of her husband VP Sajeendran, who is an MLA from the Kunnathunadu constituency in Kerala. He is also the UDF candidate from the same constituency in the forthcoming assembly elections.
In the nine-minute-21-second audio clip, the woman is heard claiming she is not on good terms with her colleague and regional bureau chief Biju Pankaj, who she thinks is "working against" her husband. When the person on the other side finds it difficult to identify Biju, she is also heard describing him. Leby is also purportedly heard calling the ruling Congress the worst party.
In a status update on her Facebook account on Tuesday morning, Leby apparently admitted that the voice in the phone call belonged to her, but also said the entire clip had been fabricated, and the words used in it had been scavenged from her conversations over the past two months. After calling herself not worthy of the journalistic profession, Leby also hinted at her plans to resign from the job. She has also â€" for some reason â€" requested UDF MLA Joseph Vazhackan and others not to be upset with Sajeendran, as her husband is said to be totally unaware of what she has done.
Listen to the audio clip here: