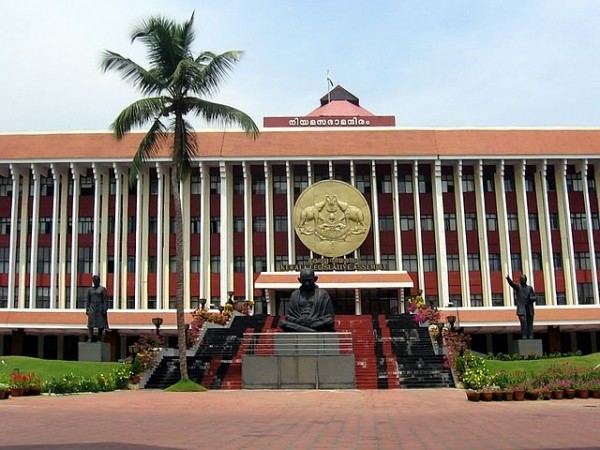 The Kerala government on Monday passed a resolution to block the merger of State Bank of Travancore (SBT) with its parent entity State Bank of India (SBI). It argued that the merger could affect the state's economic progress.
With deposits accruing to Rs. 8,000 crore from its 846 branches in the state, SBT is also the state government's key bank for transacting government businesses.
A resolution to revoke the proposed merger was passed by its Chief Minister Pinarayi Vijayan himself, and was supported even by the Congress-led opposition party United Democratic Front (UDF). The communist party of India (CPI-M) veteran Vijayan asked the Centre and the Reserve Bank of India to hold back the decision to merge, reported Press Trust of India.
Representing the entire ruling coalition of Left Democratic Front (LDF), Vijayan said the move was being watched with anxiety by the entire people of the state.
Kerala-based newspaper Mathrubhumi reported that the BJP's member of legislative assembly (MLA) O. Rajagopal objected to the resolution, and called it politically motivated. He argued that both the CPI and the Congress were blocking the merger because of "their hatred towards the (Prime Minister Narendra) Modi government."
In a two-hour debate, Kerala's Finance Minister Thomas Issac criticised the BJP MLA calling his stand "narrow minded". He added that Kerala has had a "history of standing along with the state's interests. Rajagopal is standing against the interests of the state."
PTI said the resolution also highlighted that SBT's agriculture development loan has been crucial to the economic growth of the state.
SBT's net profit was Rs. 338 crore on net interest income of Rs. 2,554 crore in 2015-16 and its net NPAs stood at 2.77 percent. At the end of FY16 the bank had 14,892 employees. The bank's shares on Monday was up by 2.04 percent to Rs. 533.50 at the close.
The Union Cabinet on June 15 approved the merger of the five associate banks with State Bank of India. The five associate banks are State Bank of Bikaner and Jaipur, State Bank of Travancore, State Bank of Patiala, State Bank of Mysore and State Bank of Hyderabad.