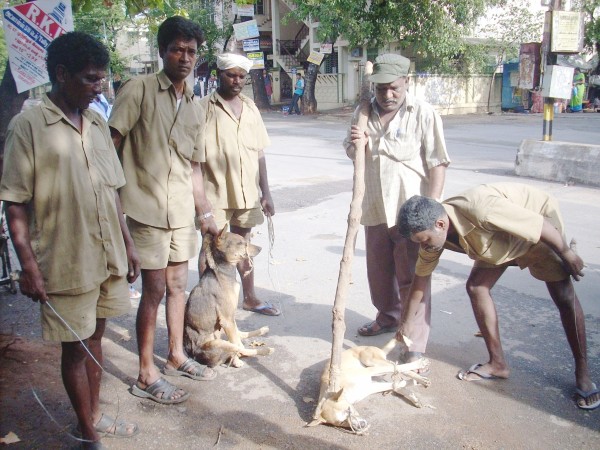 The Kerala government has ignored Union Cabinet Minister Maneka Gandhi's suggestions to give a green signal to implement animal birth control (ABC) measures after stray dogs claimed their 10th victim on Wednesday.
A 90-year-old man, who was sleeping on the porch of his house, was attacked by stray dogs on Wednesday in Varkala. He suffered serious injuries and died at the Thiruvananthapuram Medical College Hospital.
In August, Gandhi had said that Kerala's decision to kill "dangerous" stray dogs was "unlawful." She also said that Kerala Anti-Social Activities (Prevention) Act (KAAPA) should be imposed on those who kill stray dogs. She had made it clear that Kerala Chief Minister Pinarayi Vijayan should not stay mum on the issue.
"You say kill, kill, kill. You keep killing and they keep biting. The dog becomes hostile," Gandhi had said. "Where is the money given by Animal Welfare Board of India to Kerala for sterilisation of dogs? Where has that gone?" she asked.
"If you sterilise the dogs they will be happy, they will be gentle. No sterilised dog ever bites. They will also be vaccinated and the problem will go," Gandhi said."Delhi had 5 lakh dogs and that number would never come down. Once we started sterilising the number came down to 70,000 even though the population and waste of Delhi has gone up over the years," she added.
On Wednesday, Kerala MLA KT Jaleel had said that stringent measures will be taken against stray dogs. "How can those who do not have love for human life have love for animal life?" he added.
Bharatiya Janata Party leader K Surendran also sided with the government's decision saying that it was their duty to tackle the menace. "What else can you do with rabid dogs? Maneka Gandhi isn't even in charge of this. She is only giving her opinion. But the government must do what it should," said Surendran.
A leader of the local stray dog free movement, Kochousep Chittilapally, has criticised the ABC programme dubbing it ineffective. He has urged the Human Rights Commission to issue orders to shoot stray dogs.