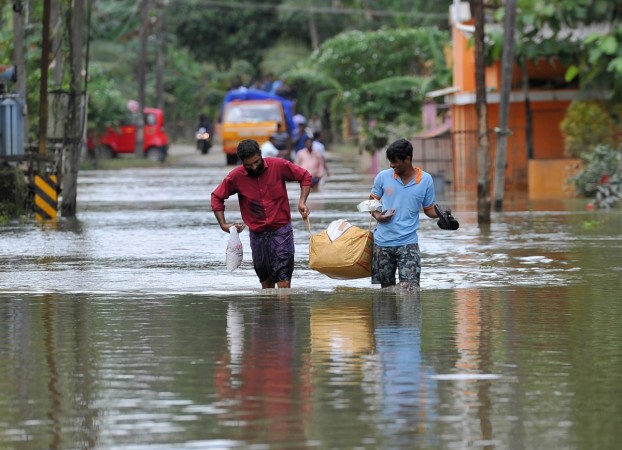 One of the worst floods to have hit the country in a century has left Kerala devastated. The deluge killed 373 people and displaced more than a million. The destruction is officially estimated to be around Rs 20,000 crore.
As rescue operations near completion, a political warfare erupted on Wednesday, August 22 with Congress-led UDF opposition and BJP blaming the state government for a "man-made disaster."
Mint had reported on August 21 that Kerala's floods highlight India's poor dam management. Had the dam reservoirs in Kerala been emptied ahead of the onset of monsoon rains, damages from the floods would have been lower. The report had also pointed out that more than half of Kerala's dams (57 percent) are hydroelectric projects operated by the Kerala State Electricity Board.
The rest are operated by the irrigation department. For both entities, the amount of water stored is motivated by the demand for electricity and irrigation, rather than flood-control measures.
Pointing fingers at the Left-led state government, Leader of Opposition in the Kerala Assembly Ramesh Chennithala demanded a judicial probe and sought explanations as to what led to the opening of shutters of 40-odd dams at a time in the state.
"The government had no idea which areas would be submerged when nine dams across the Pamba river, 11 dams in the Periyar in Idukki and Ernakulam districts and six across Chalakudy river in Thrissur were opened," Ramesh told Quint.
The Congress leader further alleged that the "lack of foresight" on part of the state was hugely responsible for worsening the flood situation. Though Kerala received more than average rainfall this time -- around 41.44 percent -- the opening of the shutters of dams without prior warning led to the deluge.
However, reports claim that Kerala State Electricity Board (KSEB) chairman K P Sreedharan Nair denied the allegations, saying there was no lapse on part of the board which owns the dams and that they were opened only after enough alerts were issued.
"There is no point in blaming the board for opening the dams as most of the rivers were overflowing due to heavy rains. People are just levelling allegations because they have to blame someone," he said.
Amrita Singh, chairperson, Special Centre for Disaster Research and Jawaharlal Nehru University (JNU) professor, attacked the state government and said that the flood was not caused merely due to excessive rain. "This was caused by a human blunder. The Kerala government could have prevented it, but did not have the foresight to do so," she said in a Facebook post.
Even as the controversy played out, Kerala turned its attention to rehabilitating itself and getting back on track. The state now has to start afresh and make a new beginning.