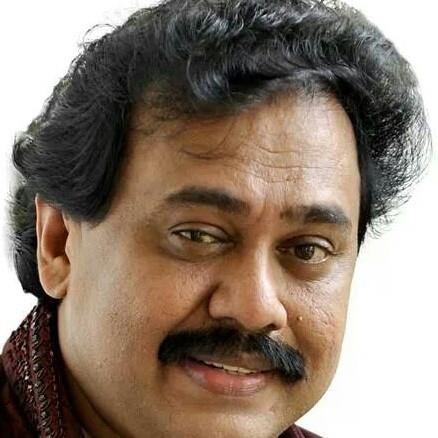 Kerala Film Producers Association has decided to come up with their own television channel, which is completely based on films. The decision was made on a meeting held by the association on 30 July.
The decision is aimed for the welfare of the producers and to avail them with profits from various film rights. A committee, which includes director-producer Vinayan and Siyad Koker is also formed to study the possibilities for the new channel.
"The producers association general body meet, which was held on 30 July have come up with some ground-breaking decisions," said a note posted by Vinayan on his Facebook page. "The most important decision made by the committee is to start a 24 hour television channel which will telecast films and film related shows."
"Siyad Koker and I are given the initial responsibility of checking the possibilities of the channel," Vinayan added. "Eventhough the project given to us is highly challenging, I will make sure I do my best to make it a reality as this is going to be a life-long benefit for the producers."
"Other than the television rights, all films are entitled with more than 50 rights. They are not yet explored by the producers from our region and if cleared, they will give huge profit to the producers of the films," he explained. "At present, all television channels are telecasting films without considering these rights. We are forced to take this decision on the grounds when channels started using the business of satellite rights of films in unfair ways to satisfy certain sections."
The decision of starting a channel have apparently been welcomed by many and the Film Exhibitors Federation have also extended their support for the initiative.
"It is some middlemen who got more profit than the producers with the satellite rights and our attempt is to make sure that each producer is a beneficiary of the channel. Our channel will be a channel by each producer," said Vinayan. "Each time a film is telecasted, the profit will go to the producer. If they are not alive, then the profit will go to the family. We will also make sure the producers will get the benefit from other rights over a film.
"Since the announcement of the new channel, many who are interested to invest in the new channel have called us. Liberty Basheer, the president of Film Exhibitors Association have also called us and extended the support. With all the positive vibes around us, we hope our idea of having a new channel will be successful," he concluded.
The association have also decided not to cooperate with the films of those actors who are part of various television shows. The association had earlier mentioned about the television commitments of many actors affecting the production of many films. The producers have also decided to reject FEFKA (Film Employees Federation of Kerala) Drivers Union.