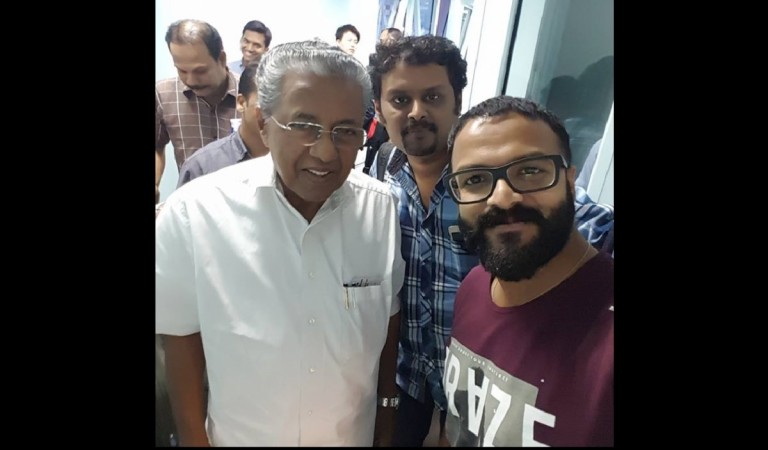 Two days after actor Jayasurya took to Facebook to highlight Kerala's poorly maintained roads, Kerala Chief Minister Pinarayi Vijayan on Thursday responded saying that his government is working to "set things right."
Jayasurya had posted a Facebook video message addressed to the CM after witnessing a road accident on Tuesday.
Through a post on his official Facebook page on Thursday, Vijayan promised that effective steps will be taken to ensure safe journey for commuters.
"Road development is an important issue as most of the state's roads are in a pathetic condition. We have noticed that potholes emerge within a year of the roads being relaid. The PWD, National Highway Authority of India and civic agencies are complaining against each other regarding this. This has to be changed [translated from Malayalam]," Vijayan wrote on his social media page.
"LDF had decided to make changes on this issue even before assuming office and it was also included in the first budget of the government. I had even mentioned it during the Nava Kerala March. We will provide better roads and ensure a safe travel for everyone by completing repair works on time," the CM promised.
Vijayan also appreciated actor Jayasurya for raising the matter despite being busy with promotions for his upcoming movies. The actor will be seen in horror comedy entertainer "Pretham" and action thriller "Inspector Dawood Ibrahim," which are scheduled to hit the screens on Aug. 12.
Read Pinarayi Vijayan's full Facebook post here:
-