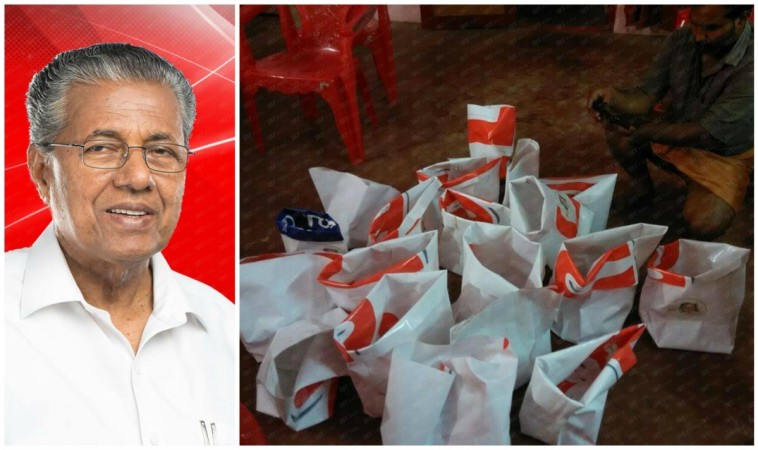 The Left Democratic Front (LDF) witnessed a massive victory in the 2016 assembly elections in Kerala, and as promised earlier, the candidates are on an eco-friendly mission to remove the election campaign materials. The leaders and supporters of the alliance have taken an inspiring step towards a clean and green Kerala by removing flex-boards used as part of the election campaigns in the state and making grow-bags using it.
Pinarayi Vijayan, who will be sworn-in as the next chief minister of Kerala on May 25, had earlier asked people in the state to take the responsibility of removing the flex prints and other campaign materials by converting them into an eco-friendly manner for cultivating vegetables.
Acting on the elections promises, the senior polit bureau member has also posted the photos of the party workers making grow-bags, which is said to be distributed during the swearing-in ceremony on Wednesday for people who are interested in farming.
Vijayan has also requested everyone to take up the responsibility towards a clean Kerala, irrespective of the party they support. Earlier, UDF's P T Thomas, who contested from Thrikkakkara, had also removed most of the election campaign materials from the constituency a day after the election.
Read the full Facebook post of Pinarayi Vijayan here:
-