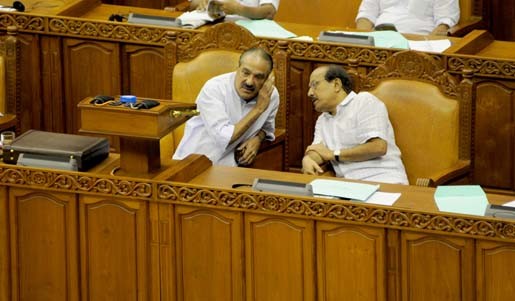 The Kerala assembly witnessed some rather unsavoury scenes on Friday as the opposition protested to state Finance Minister KM Mani's presentation of the budget. The controversy was created by the liquor bar bribery case against Mani.
Trouble started even before the start of the session as opposition blocked the entrance to the assembly complex. These were followed by protests inside, but Mani still went on to read out the budget.
There were some ugly scenes with lawmakers throwing chairs and mikes. A Kerala MLA fainted and there was even a death reported when a worker of CPI (M)-led Left Democratic Front (LDF) succumbed to a heart attack during the protest outside the Kerala Assembly.
Kerala MLAs climbed on top of the Speaker's table; and the police resorted to lathi charge to disperse the crowd outside the assembly complex.