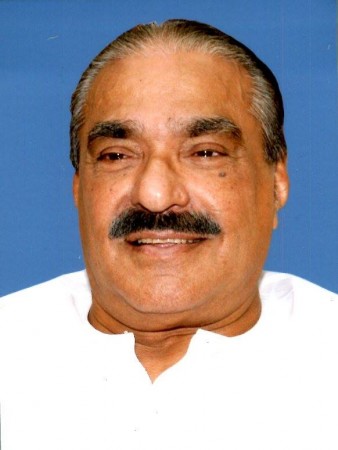 Amid ruckus and protests by opposition parties, Kerala finance minister KM Mani presented the 13th state budget on Friday, 13 March in Thiruvananthapuram. Opposition parties had demanded a resignation from the veteran minister accusing him of accepted a bribe of ₹1 crore from bar owners to allow them to keep bars open in Kerala.
After protests broke out in the south Indian state, social media and Whatsapp were flooded with memes on the FM.
Meanwhile, many celebrities too posted their opinions on the matter on social media.
Check out the celeb reactions below:
Ranjini Haridas
Pathetic state of affairs..Welcome to Gods own country with Devils own people...un @&%# ing believable...namichooo!!!
Jude Anthany Joseph
Its high time that we demand a law which confirms educated, cultured human beings in Lok Sabha n Rajya Sabha. Such a shame, that any third rated criminals can rule us and show their real face in live telecast.
Shaan Rahman
I've seen better cultured human beings in kindergarten. I've seen better behavior in people half their age. Such a shame.
Check out the viral memes below:
How prottesters opposition MLA s prevent KM Mani from budget #AssemblyLockdownpic.twitter.com/ERahT192xK

— ameer (@amirpullath) March 13, 2015
#KeralaAssembly witnessed most ashaming moments today.. Most Literate people mallus.. WTF... #AssemblyLockdown pic.twitter.com/4Lf7Q4tOBm — Arun Kumar G (@ArunkgIndian) March 13, 2015
മീനവിയൽ ഇടതുപക്ഷവും യുവമോർച്ചയും.. #KMMANI #KeralaBudget #നിയമസഭ pic.twitter.com/yfZfpgm4O2

— ICUnion (@ChaluUnion) March 12, 2015
Via FB #ICU I'm sorry about language,its solely for #Kerala so no translation!Finance Minister K M Mani Jokes pic.twitter.com/r2wQFrXpDx — Jabeen (@jabeen_sh) March 12, 2015
:-):-#kmmani ithu thanne avum avastha pic.twitter.com/dMEMPjh1Ge

— shebin (@shebin55) March 12, 2015
#entevaka500:Netizens Send Money Orders to 'Poverty Stricken' #KeralaFinanceMinister #KMMani http://t.co/WtJZpzubyt pic.twitter.com/IYxH3xoZNX

— Anu James (@anujamesklm) January 22, 2015
Check out the protests photos below:
This pic by @Sovi_TNIE from #Kerala assembly will give u an idea of what happened when #KMMani was to present budget pic.twitter.com/pFP8P0cyal

— T S Sudhir (@Iamtssudhir) March 13, 2015
Anarchy or Gandhigiri?? RT"@htTweets: BJP protests against Kerala finance minister KM Mani, outside Kerala Assembly pic.twitter.com/CemDpnB4RH" — The Muffler Rider! (@MufflerRider) March 13, 2015
MT @ANI_news: Aerial view of opposition's protest against Kerala FM KM Mani, outside state Assembly. pic.twitter.com/RNxKGDAYfS

— Hindustan Times (@htTweets) March 13, 2015