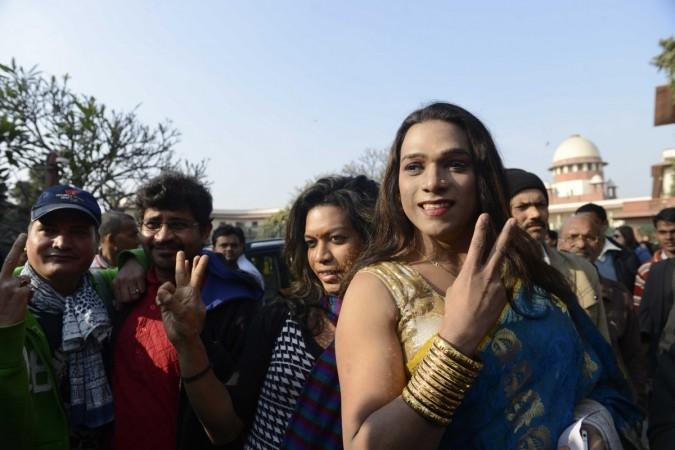 While the 2016-17 budget presented in the Kerala Assembly on Friday is being hailed for its people-friendly proposals, it has brought special cheer to one community in particular. In its first budget since coming to power, the Pinarai Vijayan-led LDF government has announced a pension scheme for transgenders aged above 60 years. The budget also announced special education aid for students from the community.
The budget, presented by Finance Minister Thomas Issac, is being lauded for paying attention to the challenges faced by the transgender community in the state.
"We are extremely happy to hear the government's positive approach towards us. Allotting pension for transgenders aged above 60 is definitely a great step taken by this government as there are many homeless people in our community," popular reality show artiste and transgender Surya Vinod told International Business Times India. "We hope the government will also take necessary steps to reach the allotted funds to the needy. I thank Pinarayi Vijayan-led LDF government and Dr. Thomas Issac for keeping our concerns as a priority and including in their first budget," Vinod added.
Sheetal Shyam, another LGBT activist based in Kerala, told IBTimes India: "We are happy to be recognised by the government after all these years. Though there are many things, which need to get immediate attention, we welcome the step taken by the government to allocate funds for our welfare. In 2014, the Supreme Court had directed state governments to treat transgenders as socially and educationally backward classes of citizens and to extend reservations for them in public education and employment. We hope the new budget will open more opportunities for us in Kerala."
Highlights of the budget presented by Finance Minister Thomas Issac
Kerala is said to have over 25,000 transgenders. Earlier this week, the Kochi Metro Rail Ltd. (KMRL) had also announced its decision to extend employment opportunities to the members of the community by giving jobs to them in its housekeeping, crowd management and customer relations departments.
The budget has also placed emphasis on promoting education for students from the transgender community, besides announcing several measures for education in general in the state. It includes distribution of free uniforms to students of standard 1 to 8 of all government-aided schools, allocation of Rs. 1,000 crore to set up 1,000 schools with international standards, Rs. 500 crore for the development of government arts and science colleges, and Rs. 100 crore for development of model residential schools.
The budget has also allotted funds for four-lane roads, implementation of GAIL projects, and airport development. In the wake of the infamous Jisha murder case that shook the nation, the minister has proposed to create a new law for migrant labourers in the state.