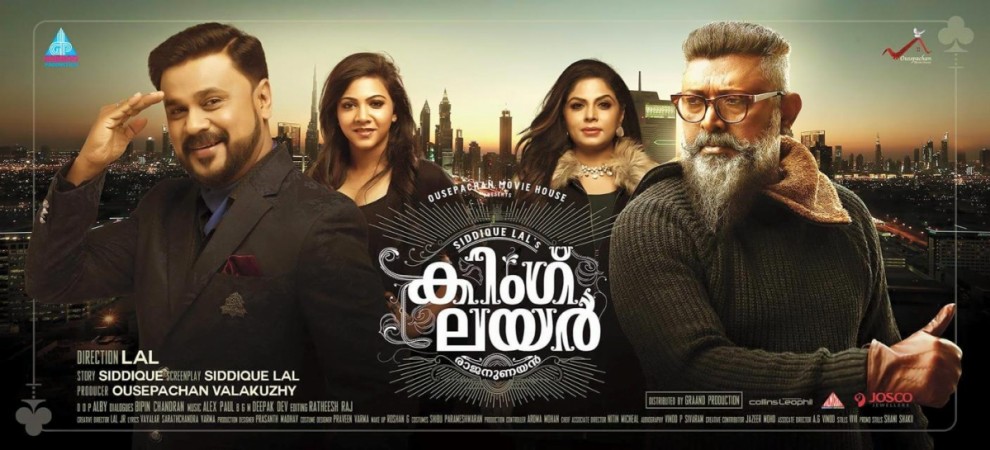 The reunion movie of hitmakers Siddique and Lal — "King Liar" — received mixed response from movie-goers upon its release on April 2 in 127 screens at the Kerala box office. It has been called a typical Dileep movie, with Madonna Sebastian of "Premam" fame opposite the popular actor in the comedy entertainer.
After completing 15 days at the box office in Kerala, the Dileep-starrer has reportedly made a gross collection of approximately Rs. 12.73 crore with a net amount of Rs. 10.15 crore. The movie is running successfully in more than 80 screens even during its third week in the state. "Dileep's #KingLiar 15 Day Kerala Gross 12.73Cr ! Net 10.15Cr ! Still in 80+ thtrs in 3rd wk ! #Good #MixedReviews [sic]," tweeted Kerala Box Office.
Dileep's latest movie did tremendous business on its opening day and is said to have earned a gross amount of Rs. 1.52 crore on first day at the Kerala box office.
As the title indicates, "King Liar" narrates the story of a liar, with the makers recently revealing that the film is based on a real-life character associated with the Mollywood industry. The revelation came when the duo was attending a special Vishu programme on a Malayalam entertainment channel.
Directed by Lal and scripted by Siddique, "King Liar" also has Lal, Asha Sarath, Joy Mathew, Siddique, Natasha Suri, Shivaji Guruvayoor, Balu Varghese and Balachandran Chullikkad in significant roles. The film has been produced by Ousepachan Valakuzhy under the banner of Ousepachan Movie House.