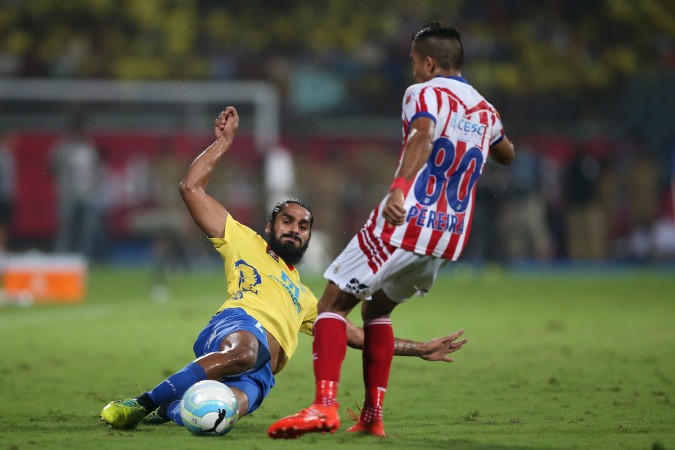 Hold on to your seats as Bengaluru FC are slowly becoming one of the most lethal sides of the I-League this season. They always were that deadly ferocious and now it reaches the next level!
The I-League defending champions announced the signing of one of the best defenders in Indian football in recent times -- Sandesh Jhingan. The announcement was made Thursday morning.
Read: The unsung hero of Bengaluru FC...
Imagine a line-up including the best of Indian football players at the moment in all departments -- Sandesh Jhingan in defense, Eugeneson Lyngdoh in midfield and Sunil Chhetri and CK Vineeth in the attacking line.
Bengaluru FC's recent signing also marks the re-association of the terrific Kerala Blasters duo in Vineeth and Jhingan. While Jhingan has been one of the key players for the Sachin Tendulkar co-owned Kerala Blasters for all the three Indian Super League (ISL) seasons, Vineeth was instrumental in ISL 2016 as his performances inspired the Kerala football side to make the final of the competition.
Jhingan welcomed on Twitter