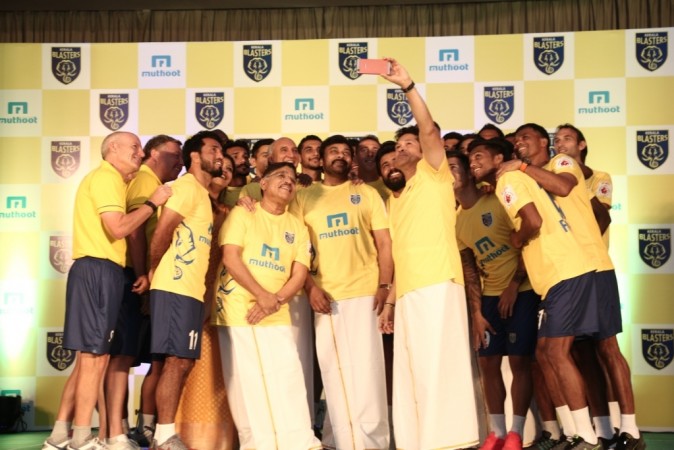 Kerala Blasters enjoy one of the best fanbases among the eight Indian Super League (ISL) franchisees. Therefore, it is not a surprise to see the Kerala Blasters fans do something special for their favourite football team come ISL 2016.
The franchisee, co-owned by Indian cricket legend Sachin Tendulkar as well as popular Telugu and Tamil actors Chiranjeevi and Nagarjuna, take on Atletico de Kolkata in their first home game of ISL 2016 at the JLN Stadium in Kochi on October 5.
A particular fan group of the team, known as 'Manjappada' ('The Yellow Army' in Malayalam), revealed plans to display India's largest sports banner at the East stand of the stadium on the day of the match. The fan group also will launch the official theme song of Kerala Blasters on September 30.
"A record breaking giant banner is under construction, if we are able to display that banner during first match, it will hold the record of Asia's biggest sports banner! Also flags of different sizes will also set to be introduced. If it will happen Manjappada will be in the pages of Indian football's history," a statement on the website of the fanclub said.
Meanwhile, the season tickets for the Kerala Blasters home games were officially introduced by the Indian football side on Thursday. The season tickets are priced at Rs 200, Rs 300 and Rs 500, depending on the stands.