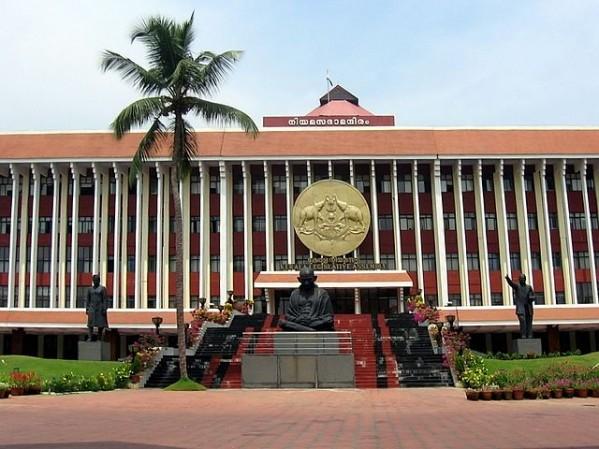 The Kerala Assembly on Wednesday did not go as planned following a clash between the Opposition and the Speaker. Uproarious scenes were witnessed as an aggressive Congress-led opposition sought permission to move an adjournment motion while Speaker P. Sreeramakrishnan said it cannot be done.
Due to the ensuing stalemate, the Speaker hurried through the business listed for the day and adjourned the House.
Soon after Question Hour, the Speaker said that he could not allow senior Congress legislator V.D. Sateeshan to speak on a custodial death reported in April.
"The rules are very clear and since the case is sub judice, the Rules of Procedure of the House do not permit to allow for a presentation and hence this cannot be allowed," the Speaker said.
Unhappy with the reply, Leader of Opposition and Congress leader Ramesh Chennithala dubbed the decision most unfortunate.
As the Speaker stood his ground, the opposition was up in arms and rushed near the Speaker's podium and shouted slogans.
Following this, Speaker Sreeramakrishnan adjourned the House for a brief period. When the House reassembled, the deadlock continued, forcing the Speaker to run through the listed business and adjourn the House for the day.
[Source: IANS]