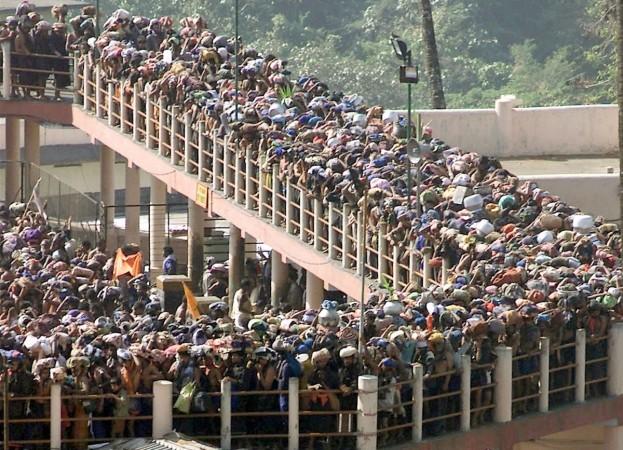 A 15-year-old girl was stopped from entering the Sabarimala shrine at Pampa in Kerala on Tuesday, November 21.
The minor from Nallur in Andhra Pradesh was stopped at the guard room in Pampa by Devaswom Board staff, following recent accusations by Hindu outfits over National Health Mission Chief Engineer CJ Anila entering the shrine with Health Minister KK Shylaja, which had sparked controversy on social media after her pictures went viral.
Going by the temple's tradition, menstruating women aged between 10 and 50 are not allowed to enter Sabarimala as the deity is celibate.
The apex court has referred a case on women's entry in Sabarimala to a constitutional bench, which is yet to decide if the current ban violates fundamental rights.
Latest incident
The 15-year-old detained on Tuesday was reportedly dressed as a boy with a shaved head and moved between a group of pilgrims, which meant she went her unnoticed.
The Administrative Officer of Pampa was quoted by the News Minute as saying: "Her attire was like that of a boy and her head was shaved. The other members of the group were men. They tried to cover up the incident."
However, guards at the checkpoint along with a special officer sensed something was amiss and cross-checked, only to find out that the pilgrims were trying to hide the girl, and had gone as far as giving her a boy's name.
"They even gave a boy's name to the girl. The staff including the women's special officer sensed something amiss and examined the girl again," the officer said.
The officer added: "She was kept in the guard room with police protection while the other members of the group were allowed to enter the shrine. She was released after the team was back."
Multiple such instances
It's pilgrimage season and teenage girls often try to enter the shrine as boys during this time, a source told the News Minute.
Earlier this year some Hindu right-wing outfits protested after CJ Anila, who claims to be 51, entered the shrine.
The Hindu outfits had alleged that she is not over 50, to which Anila had reacted with a letter to the Kerala chief minister, in which she denied the allegations and confirmed that she was indeed 51 years old.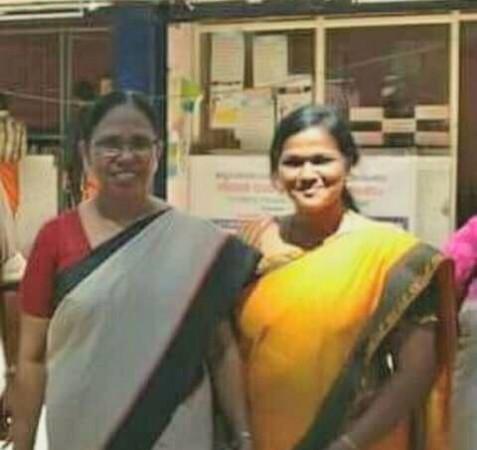 Karnataka actor and Congress MLC Jayamala had reportedly confessed in 2006 that she had visited the Sabarimala temple in 1986 at the age of 27 with her husband, actor Prabhakar.
This statement had caused massive protests and she was charged with deliberately hurting religious sentiments.
However, the Kerala High Court had later rubbished the charge sheet against her and two others, holding that intent to offend religious feelings had to be proved.