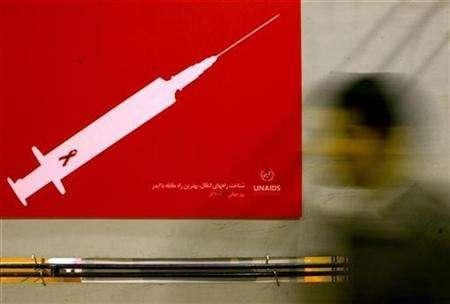 A Kenyan student, who tested positive for HIV, has made a confession to a local daily that she infected 324 men, by having unprotected intercourse with them. The girl claimed that she took the extreme step as revenge after she was deliberately infected by another man.
The girl is a 19-year-old student of Kabarak University, which is known to be a strict disciplinarian Christian institution, reported the Kenya Post. She made the disclosure to the daily after she was promised that her identity will be kept a secret.
As per the report, the young girl revealed that on 22 September 2013 she had gone clubbing and met a guy, who had unprotected intercourse with her after she was passed out drunk. And two months later she found that she had HIV infection.
The incident drove her to the brink of suicide but "something came up in my mind that I should [take] revenge, I hated men... my future had been ruined, somehow someone had to pay..." the report quoted the girl.
The report further revealed that the young girl has infected 324 men since then, by having unprotected sex with them. She also has confessed to the daily that the she has maintained a journal of people, whom she has slept with.
The number certainly seems staggering and the authenticity of the report could not be established. A query to the Kenya Post is still awaiting a reply.
In a similar incident, the Daily Mail in January had reported that man who tested positive for HIV deliberately infected at least 30 partners. The 22-year-old, identified as Michael Johnson, a student and former wrestler at Lindenwood University in St Charles, Missouri, was charged with exposing sexual partners to HIV, after one of his victims testified against him.