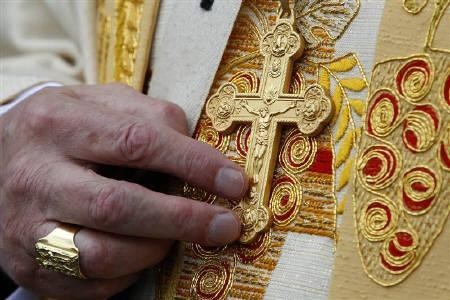 The Kenyan priest, who ordered women to attend his church without wearing any bras and panties to allow Christ to "enter their lives fully," had to face the ire of a mob for false teaching and almost got lynched before he managed to escape.
Pastor of the church in Dandora, an eastern suburb in Nairobi hit the headlines world over, after he stated in his sermon that undergarments were ungodly. "People need to be free in body and spirit, if they want the Lord to be a part of their lives," he added.
The pastor also said that he made the new rule for women, so that God can enter their bodies freely. The reverend warned the women who continue to wear undergarments to church that they will suffer dire consequences.
Even the mothers were ordered to check their daughters to make sure that they had obeyed the new rule while attending the church.
Reverend Njohi gained much media attention globally; however, he is now facing the anger of the people and is reportedly on the run, as per the report in Kenya Daily Post.
The report also states that an irate mob recently attacked the church and found a basin full of bras and panties. The pastor, who sustained minor injuries in the attack is now said to be in hiding and might flee the country as locals in Dandora are still angry with him as they want to lynch him for the false teaching.