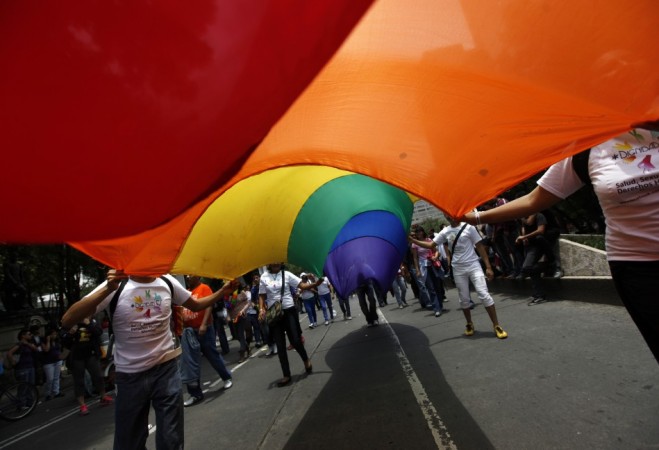 In a shocking turn of events, a Kenyan anti-gay bill has reportedly sought for the inclusion of a provision to publicly stone foreign homosexuals.
The draft provisions were presented before the National Assembly through a petition by the Republican Liberty Party recently.
The bill has proposed that a foreign national who commits a homosexual act be stoned in public, while Kenyans found guilty will be jailed for life.
Several Ugandans had fled to Kenya in recent weeks, seeking refuge with UNHCR after Uganda President Yoweri Museveni signed the Anti-Homosexuality Act, which has now been passed by Uganda's Constitutional Court.
"There is need to protect children and youth who are vulnerable to sexual abuse and deviation as a result of cultural changes, uncensored information technology, parentless-child developmental settings and increasing attempts by homosexuals to raise children in homosexual relationships through adoption, foster care or otherwise," The Star quoted Edward Onwong'a Nyakeriga, a legal adviser to the local political pushing the draft provision.
The draft provisions brought in by the Republican Liberty Party prohibits all forms of sexual relations between people of the same sex.
Earlier last week, the draft provisions for the Anti-Homosexuality Bill reportedly were forwarded to Kenyan Justice and Legal Affairs Committee for its assessment.
The draft calls for the creation of 'aggravated homosexuality', with provisions for stoning to death charged for targeting children or HIV-infected persons indulging in sexual acts with minors.
The bill is likely to face immense opposition from civil society, with some organisations having already openly supported the gay culture and lifestyle.
Back in February, the Kenyan government had passed several laws which criminalised homosexuality, and since then it has been facing severe criticism both locally and internationally.
The US had recently imposed several sanctions on Uganda for its anti-gay laws, saying it was "counter to universal human rights", BBC reported.
Under the sanctions, the White House cut off several financial aides, including a ban on many Ugandan politicians from travelling to America.
Uganda's authorities, however, defended the law, saying President Yoweri Museveni wanted "to demonstrate Uganda's independence in the face of Western pressure and provocation".