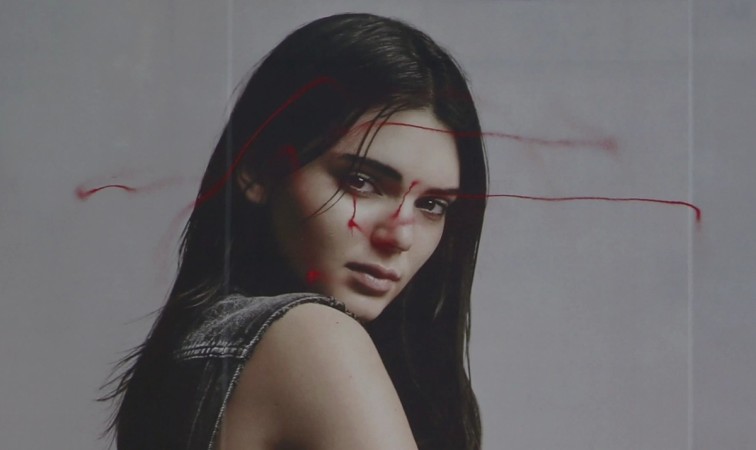 After Kylie Jenner, it is her younger sister Kendall Jenner's turn to make headlines, as recently Kendall's Calvin Klein poster were spray-painted using a drone.
The six-story billboard of the model had red paint sprayed over her face by the flying graffiti machine, remote-controlled by an artist called KATSU, who is known for his work with drones.
The artist's unconventional 'work of art' was captured in a video and posted on YouTube. The video shows the drone slowing hovering up to the face of Kendall and spraying the paint randomly. After he was satisfied with the work, he brought the drone down.
Watch the full video below.
The artist is known for his high-profile vandalism, which includes a two-story tag on the side of L.A.'s Museum of Contemporary Art during their graffiti exhibit. As he is now working on experimenting with technology, this' work of art' on Kendall's poster was a step in that direction.
Earlier this month, when the graffiti artist was asked about his new experiments with the remote-controlled technology, he had said since prices of drones have become affordable for everyone, he wanted to show his fellow artists that this piece of technology could be used as a very powerful tool for "crime, vandalism and art".
"As an artist and a graffiti writer, I want to push to make the drone a tool that I can use, but it's also a bit of a statement. You know, I hope that I put enough of the elements together so that I can release this thing soon, in all its open-sourcesness, to allow graffiti writers and other artists around the world to rapidly start experimenting and iterating this and start playing with it," KATSU said in a recent interview with Motherboard.