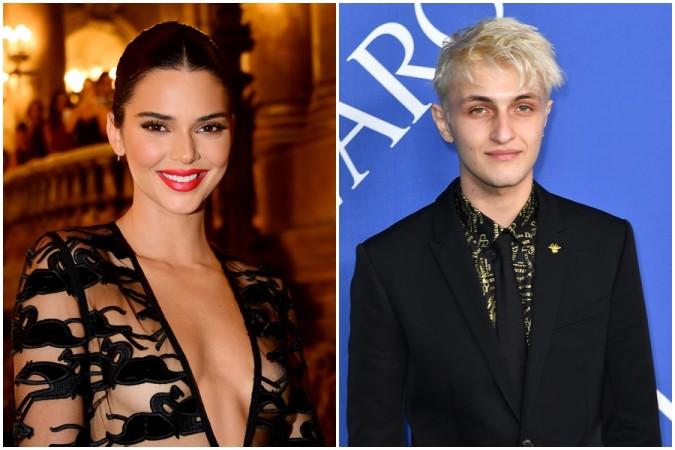 Kendall Jenner and Anwar Hadid are enjoying their 'honeymoon period' by spending quality time in 5-star hotels around the world.
Young and madly smitten with each other, Kendall, 22 and Anwar, 19, have been romancing in some of the most luxurious hotel rooms in the United States. A source close to the Kardashians told HollywoodLife, "One of Kendall and Anwar's favourite things to do since they started hooking up, is to hide out in five-star hotel rooms together and order late night pizza and champagne."
"They'll leave the hottest parties to sneak off together for a private pizza party. Of course, there's a lot more than just pizza on the menu! When they're in the same city they'll text each other to meet up, they even have a code word for their sexy hook-ups, they text each other 'Pizza?' and that's the private code that they want to meet up, just the two of them," said the insider.
Kendall is loving her time with Anwar and even described that sex with him is mind-blowing, according to the source. "Kendall's not one to share too many details but she's confided in a few of her friends that the sex with Anwar is next level."
Things are new, hot, and steamy for the couple and they are not going to jump into a relationship, they are happy keeping it casual for now. "There's zero commitment right now, they're still just two good friends having fun," the insider continued. "They talk and text all the time and they'll hang out with their group of friends too."
After her break from Paris Fashion Week, Kendall is back in form and is setting the ramp on fire with her sexy outfits in her recent fashion shows. The supermodel spends leisure time with Anwar by going clubbing or fancy dinners.
Earlier this year, she was seen with Ben Simmons but the two haven't been together since. It could be that the relationship has come to an end or they could just be exploring their options.
Well, for now, Kendall and Anwar are happy with casual 'hookups'.