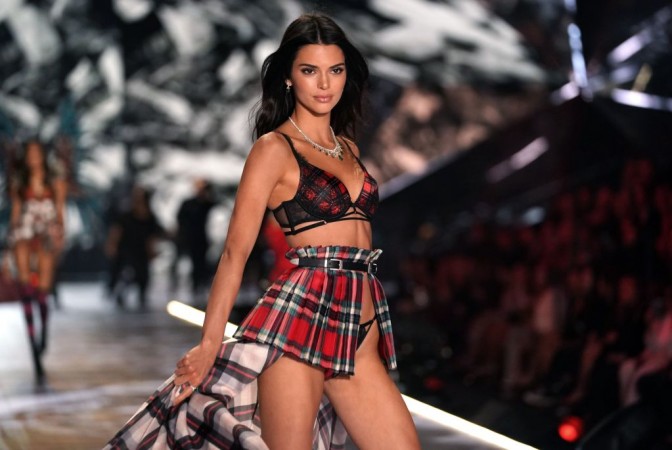 Fans of the Jenner sisters are drooling over a video of Kendall Jenner wearing two bikinis from a recent photo shoot, which probably might be from her collection Kendal + Kylie.
The 23- year old showed off two different bikinis in the video, that she posted on 9th January 2019, captioned "I do my own stunts."
In the first clip, the Victoria's Secret model can be seen wearing an Olive green swimsuit and flaunting those chiselled abs. In the second clip, she is seen in a leopard print bikini as she poses in a crouch.
The bandeau top featured thin straps and bottoms cut high on her thigh. It is still not confirmed what she was shooting for but chances are she could have been shooting for her collection, Kendall + Kylie.
On seeing the post, Ben Simmons could not hold himself back commented 'Come here..." to which Kendall replied with a racing car emoji – implying that she was on her way and would be there as soon as possible.
This is also not the first time that the Philadelphia 76ers basketball player has commented on the model's social media posts. Back in December, Simmons left two drooling face emoji's in response to one of her close-up black and white pics. Although, the two have not come clean about the exact status of their relationship, there have been instances where the two have been caught in public holding hands.
Kendall has also met Simmons's mother and her mother has also expressed how the two should get serious about their relationship.