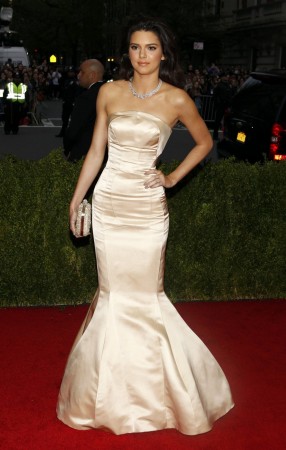 Will Smith's wife Jada Pinkett Smith has allegedly "banned" Kendall Jenner from her house after the model behaved rather rudely to the housekeeper in the Smiths household, a report claims.
Kendall's sister Kylie is reportedly in a relationship with Jaden Smith, and the Jenner sisters are often photographed hanging out with the Smiths. But Jada is said to have taken an instant dislike to Kendall, Star Magazine reported, citing a Kardashian family insider.
"Jada took an instant dislike to Kendall; she's got a rude mouth on her," the source said, according to Gossip Cop, which has since labelled the story as a rumor.
Reportedly, Jada did not approve of the way Kendall spoke to the former's housekeeper. "The way she spoke to Jada's housekeeper was atrocious and arrogant."
Elaborating on what led to Kendall irking Jada, the source said that the Kardashian step sister "rolled her eyes and huffed like the maid was stupid when she asked if Kendall wanted sweetener for her iced tea!"
"Jada's not having it — she was raised by a single mom and doesn't let that kind of snobbery go on under her roof. Jaden [Smith] had to tell Kylie [Jenner] that her sister isn't welcome anymore."
A source close to Jaden told Gossip Cop that the story is "far from any truth whatsoever," and the relationship between the Smiths and Jenners appear to be fine. In an earlier interview, mother Kris Jenner gushed about Jaden and said that he was like one of her own.
"He is the greatest kid in the world," Kris, 58, gushed, according to The Mirror. "I'm very close to Jaden and he's like one of my own, you know? And he also has a really good sense of humor."
Although no official confirmation has been forthcoming so far, Kylie and Jaden are said to be an item, and a mutual friend of theirs even referred to her as "Jaden's missus."
In an interview with Sydney radio station Kiis FM, Australian actor Lincoln Lewis has referred to the 16-year-old as "Jaden's missus," but immediately tried to backtrack after realizing that he has let the cat out of the bag.
"We've all just been hanging out dude, so I was like I don't know. It's not a confirmation, it's just an idiot's assumption about things," he babbled, according to The Mirror.