Kendall Jenner and Kourtney Kardashian rocked their weekend with a series of posts on Instagram alongside the pool in nothing but a skimpy bikini.
The Keeping Up With the Kardashians sisters enjoyed a wonderful rainy day, having a leisure dip in the pool as they swimmed their stress away.
Kendall, 22, wore a tiny blue bikini flaunting her beautiful toned figure. She posted a video of her dancing by the poolside in her bikini with a straw hat for a bit of shade. She captioned her post saying, "Inner peace is the mission." She also posted a sexy video of herself all happy and smiling as she slowly walked out of the pool after a swim.
I guess she deserved a break after her busy month walking ramps for both Milan Fashion Week and Paris Fashion Week.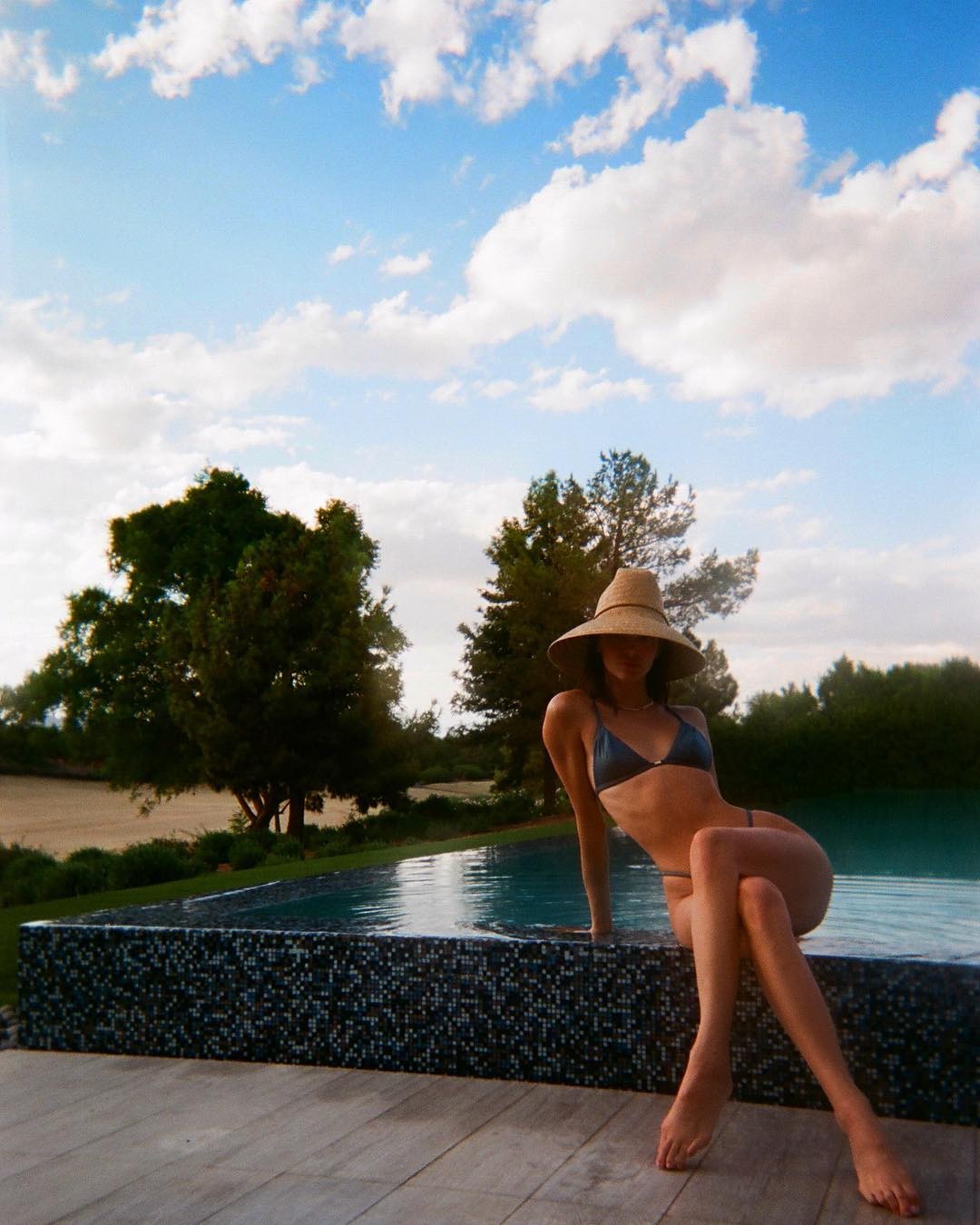 Kourtney, 39, wore a black Chanel bikini with a white border. Like Kendall, Kourtney had a flawlessly toned body and did not fail to flaunt her assets in all the right angles. Kourtney wrote, "Sometimes you need a day away,' the mom-of-three captioned the post, adding: 'Pics by Kenny."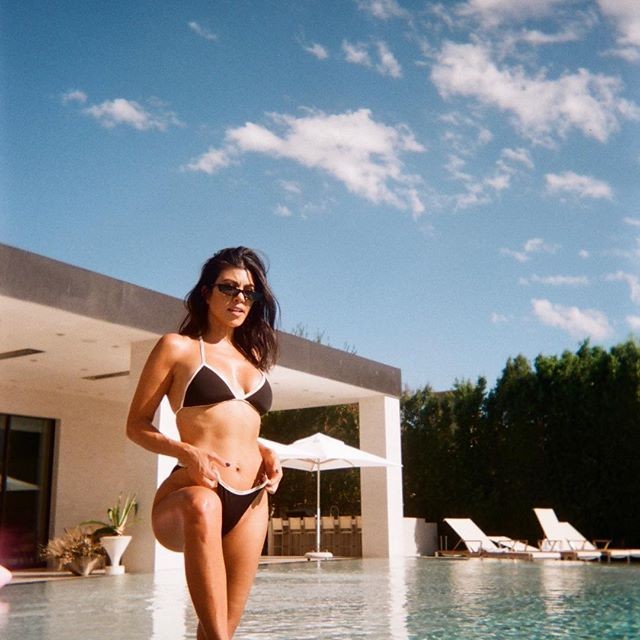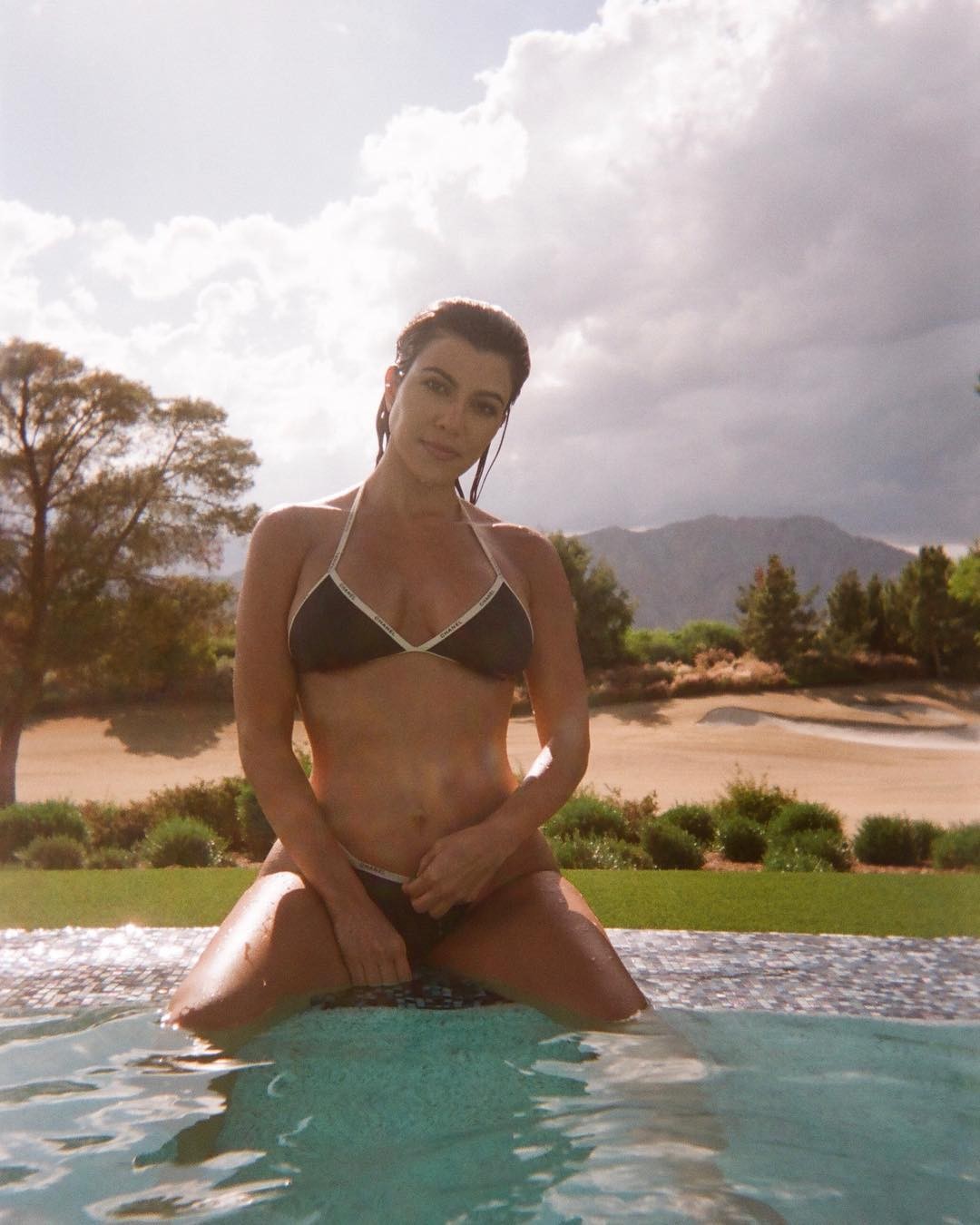 The mother of three has been making headlines for being spotted outside having casual dates with 20-year-old rumoured boyfriend Luka Sabbat.
Earlier this week, even Kim Kardashian West posted a picture of herself in a Chanel vintage bikini. The sisters seem to have their bikini game going on pretty strong.