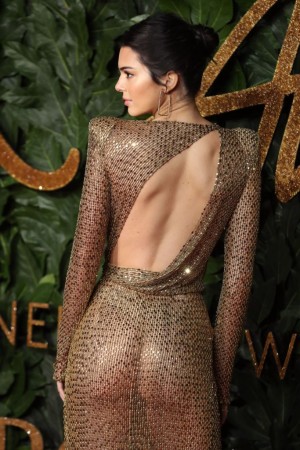 The Fashion Awards this year saw celebrities pull out all the stops when it came to their looks and no one was more eye-catching than Kendall Jenner. The Keeping Up With The Kardashian's star arrived in a see-through gold beaded dress! She stunned on the red carpet at the 2018 Fashion Awards at the Royal Albert Hall in Kensington, London.
She almost bared it all, but did so with elegance, wearing a gold beaded sheer dress, Kendall went braless and wore just a thong underneath. We don't need to say it, but she killed it with her outfit choice. Kendall Jenner sure knows how to heat things up in winter.
It has been reported that Kendall's romance with Ben Simmons has escalated so much that Kendall is said to have met Ben's mother recently. "Kendall just spent a long weekend with Ben in Philadelphia and it went very well. She even met his mom when she went to watch his games and they really hit it off," a source close to Kendall told HollywoodLife exclusively.
"Kendall was nervous about meeting his mom but she had no need to be because they had a great time together. Kendall fully got his mom's seal of approval. For the most part Kendall and Ben kept it pretty low key, they were home at his place a lot cuddled up. He took her ice skating and to watch a college basketball game, they even decorated his Christmas tree together."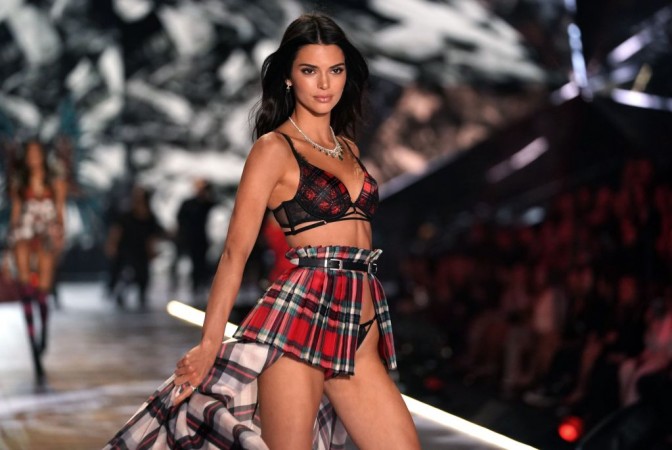 Kendall recently appeared in another fashion show where she killed it in her lingerie. You know which show we're talking about. Kendall Jenner was an angel at the 2018 Victoria's Secret Fashion Show and she sure doesn't slow down when it comes to fashion, does she? And we have to say, you go girl.
You can check out her look here: