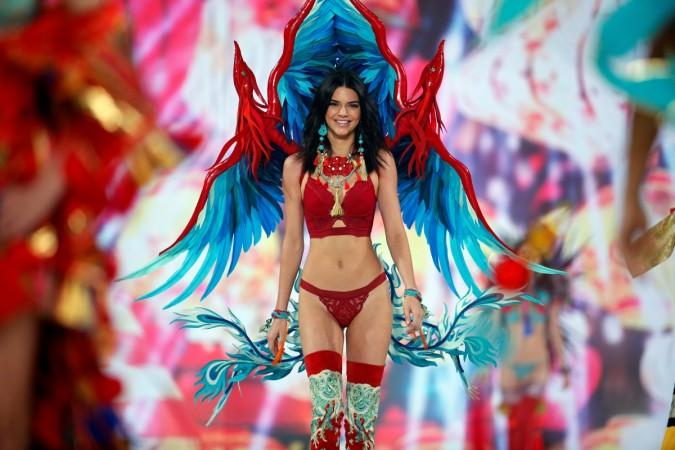 Kylie Jenner on Friday posted on her Instagram page a risqué picture of her sister Kendall where her nipples are on full display.
Also Read: New Year's Eve 2017: TV channels and websites to watch Ball Drop ceremony at Times Square
In the black and white photo, Kylie is seen leaning into her sister, who has her hand raised high above her head and her nipples are clearly visible through her see-through bra. Interestingly, this is not the first time the Keeping Up With The Kardashians star and Victoria's Secret model has flashed her breasts on social media or on the runway, and she shows no signs of stopping as well. Kendall says it's something she loves to do. "I love my tits being out. It's like one of my things, I guess," she told W magazine in October 2016.
The latest boob-show has generated quite a buzz online, and the photograph has garnered almost 2.7 million likes. Singer Chris Brown is among the many who have liked the picture.
Brown and Kendall have been friends for years, and earlier this year they even sparked romance rumours after they were spotted enjoying a dinner date. However, there seems to be nothing more than friendship.
"Kendall and Chris have been good friends for years and there's always been something there. They're very flirty, they even kissed once a couple of years ago, but that was it," a source told HollywoodLife.
"He's really enjoying being her friend now. He doesn't want to blow up a good thing by committing to a monogamous sexual relationship with her. He's not ready and neither is she," another source told the outlet.