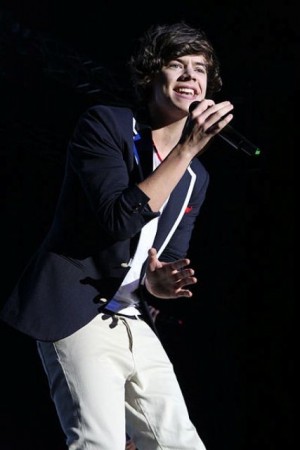 Coachella music festival has concluded. However, Harry Styles-Kendall Jenner fans can't stop wondering whether the two of them crossed paths at the musical gala. Styles and Jenner were reportedly present at the festival.
Jenner was seen dancing and having fun with Styles look alike Moisés Arias. Arias was paired alongside Miley Cyrus as Rico in "Hannah Montana" and while he was dancing with Jenner he looked like a younger version of the "One Direction" hottie.
Fans shared pictures of Jenner and Arias expressing their bewilderment
hendall convos @hendall_convos wrote, "Kendall: Harry is it just me or did you get
shorter I ACTUALLY CANT LOOOL
Another fan posted, "One fan posted: "OMG RICO IS HARRYS ALTER EGO"
Hendall fans can't wait to see the alleged couple reunite. However, possibilities of anything happening are bleak as both Styles and Jenner are busy with their work commitments.
"Kendall has been focusing on her modeling. And Harry's preparing for work on the band's fourth album, as well as their stadium tour. The reality is that with everything they both have going on, it's impossible to sustain anything serious," an insider told The Sun, when the couple split in February according to Entertainmentwise.
Styles and Jenner reportedly started dating in November 2013 and sparked serious romance rumors when they were caught indulging in a PDA at Eagles concert. Buzz also had it that Styles had celebrated his 20th birthday with the leggy lass.
"Kendall was really keen to make Harry's birthday a memorable one. Her dad Bruce owns an ­incredible cliff top holiday home in California, which has amazing views. The secluded house is perfect for them to spend quality time together," Sunday People quoted a source.
However, both Jenner and Styles have moved on with their respective lives. While Jenner is busy with her modeling career, Styles is busy with "One Direction's" What We Are tour.
[ED:VS]