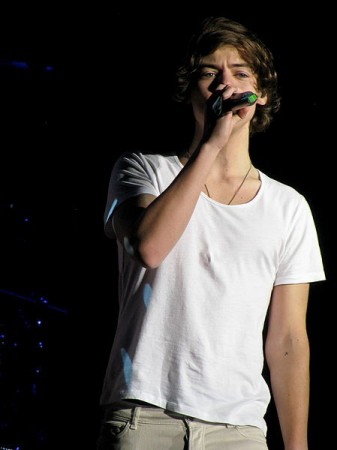 Is Kendall Jenner still hung up on Harry Styles? Rumor has it that the "Keeping Up with the Kardashians" star is still not over her alleged ex-boyfriend Styles.
The curly haired singer has definitely left an impression on Jenner, as per reports.
"She loved the attention dating Harry gave her, plus she really fell for him big time. Kendall really opened up to him and he did nothing but use her. That hasn't stopped her from dreaming of a rematch and after a night out with the girls, she'll come home and start calling him," a source told Radar Online, about Jenner's alleged feelings for Styles.
It has also been suggested that Styles seldom answers Jenner's calls and mostly ignores her.
"Harry rarely takes her calls because he knows when he's pushed his luck when it comes to a woman's heart and Kendall's got it bad for him. He doesn't want to encourage her, but it's turning into an embarrassing situation - for both of them," the source added.
Styles "couldn't care less" for Jenner who is vying for his attention, the report pointed out.
Representatives from neither side have confirmed the rumors.
Styles and Jenner started dating in November. Though the couple never confirmed their romance, they called it splits after three months of dating, as per reports.
It was understood that the couple called off their relationship as they wanted to focus on their respective careers.
"Kendall has been focusing on her modeling and Harry is preparing for work on the band's fourth album, as well as their stadium tour. The reality is that with everything they both have going on, it's impossible to sustain anything serious," DailyMail had quoted a source at that time.
Meanwhile, in other Jenner-related news, the model recently painted her face blue, red and white to cheer the French team as they took on Germany in the World Cup in Brazil.
The 18-year-old posted the picture on her Instagram account and captioned it "excuse my French but I'm in France".
She also shared a picture of fireworks on Independence Day and captioned it "'I won't see fireworks this year sooooo, throwback to when we woke up Thailand with our fireworks. Happy 4th of July 'mercia!!!"