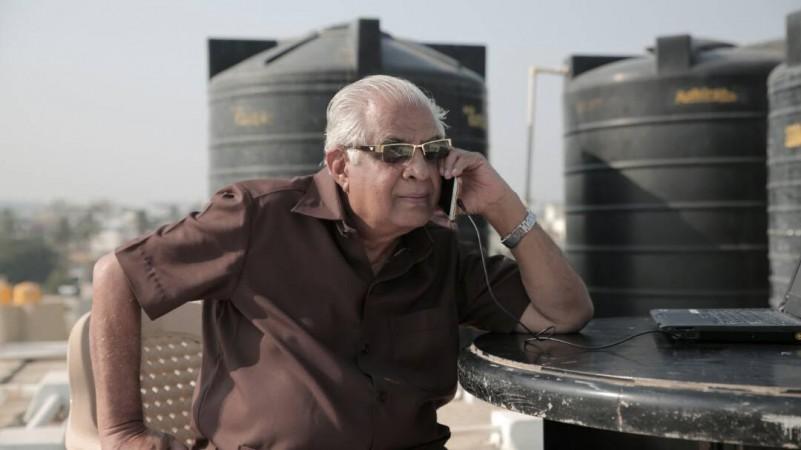 Dattanna aka HG Dattatreya has joined hands with a young team for his upcoming Kannada movie Kempiruve directed by Venkat Bharadwaj. The veteran actor spoke to International Business Times about the movie, his dream role and more.
Excerpts from the interview below:
Why did you take up Kempiruve?
Basically, I liked the script and the lead role was offered to me. The character has multiple dimensions. Also, I enjoy doing roles that deal with the middle-class life and their travails.
Tell me about your role
I am a retired middle-class man. It is a well-written character. He is not respected at home but society looks up to him. He loves the company of his friends. What happens to a middle-class man when his income stops? The pain he goes through when his family look down on him. He loses heart and gets into real estate for money. His happiness is short-lived as he cannot stand the sight of immoral goings-on in the real estate business. His struggles to fight the forces of evil form the crux of the story.
How did you prepare for Kempiruve?
No preparation was required for the role as the film depicts things that happen around us. I feel funny when actors claim they went to the red light area to study the lives of sex workers to get under the skin of characters. The feelings should come from inside and an actor should know how to react to a particular situation. This simple fact goes a long way in pulling off a character. After all, it is acting and not reality. It is a reflection of reality.
Does the film address contemporary issues?
The whole film deals with contemporary issues. How real estate is hand in glove with politicians. How the land mafia has taken control of the modern-day politics. The film tries to project the plight of the middle-class, who have become the victims of unholy nexuses.
Are you aiming for a National Award with this movie?
Films from 19 languages will compete at National Awards and the jury cannot watch 100s of films. Every film carries the weight of its culture. You can't compare apples and oranges. Every fruit is unique and has varied qualities. So picking one is a difficult process. Every jury sets its own criteria and parameters. Some like the technical aspect, while some are more concerned about the subject matter. This year's National Awards came under criticism for giving Best Actor Award to Akshay Kumar and not Aamir Khan. I would like to ask critics why your lot didn't raise the issue last year when Amitabh Bachchan was honoured. According to me, it is impossible for the jury to please one and all. And, one cannot work with the ambition of winning the award. All I say is we have worked sincerely.
So no hopes at all?
In our younger days, we used to dream about awards. I no longer hope for awards after winning three National Awards, one international award and two state awards. I only desire to better myself as an actor and set a new benchmark for myself.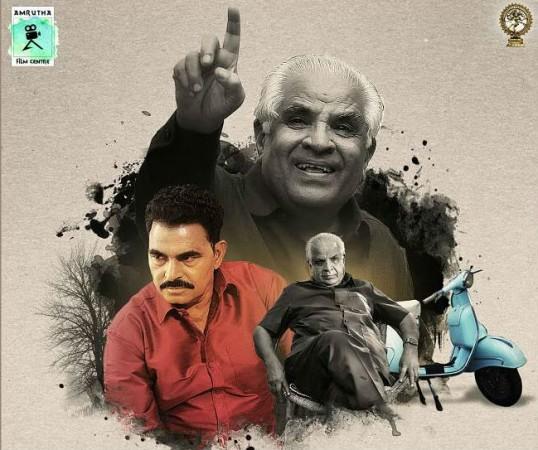 How was your experience working with a young team?
The film is made by techies. They have fresh ideas and want to do something different. Director Venkat Bharadwaj has worked hard on this project and he deserves appreciation for coming out with a good subject.
Do you have a dream role?
It has been a long time dream to make a movie on Da Ra Bendre. Although there are documentaries, his biopic has not been made yet. He had a colourful life and I wish someone shows interest in bringing his life story to screen. Such a film could touch up on 50-60 years of Kannada literature. I am a big fan of his writing. And having known him, I dream to play his role. I do not think the film requires a hefty budget. A good knowledge about our history is enough.
Off-beat films are on the rise in Kannada. Your thoughts
We never used to get good openings for art house movies. The standard process to book a screen is to rent the theatre for a week. Exhibitors preferred distributors who do 4-5 movies a year and not the ones who takes years to do a film. There was no place for art house movies. With the arrival of multiplexes, there is opportunity to screen all kinds of movies. Earlier, subject-oriented movies were made on a low budget and it used to recover its investment. We could not afford money on publicity. The advent of social media is a boon for today's filmmakers.