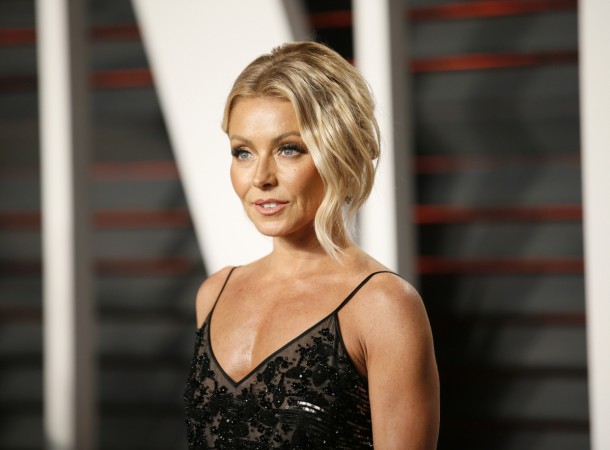 Kelly Ripa seems to be winning no favours with fans after she publicly dissed Michael Strahan by bringing up his divorce on Friday's edition of "Live with Kelly and Michael." Ripa was referring to an article on "birdnesting," a term used to describe divorcing couples who take turns living in the house with their children, when she threw a barb at the twice-divorced Strahan.
"There's a great article in the paper and I want to get your take on it, 'cause I don't have a take on it and I want yours. You've gotten divorced, has anyone here gotten divorced?" she asked, alluding to the fact that she has been married for almost two decades.
Following the incident, a source told HollywoodLife that Strahan wasn't going to put up with any more of Ripa's barbs. He has just about two weeks on the show before making a permanent move to "Good Morning America."
"Michael was blindsided by the way Kelly talked about him being divorced and as much as it was a diss, it wasn't something that bad till people started talking to Michael about it after the show," an insider told HollywoodLife. "And that is when Michael got more upset and told people that he will get her back, as far as he is concerned two can play that game!"
Drama has been non-stop ever since Strahan revealed last week that he was moving to "Good Morning America." Ripa returned to the show on Tuesday after a brief hiatus, but there seems to be tension between the co-hosts. According to a recent New York Post, Ripa is sabotaging her image with her recent antics, and the only thing that her less than classy behaviour will achieve is growing sympathy for the football star.
"You've done yourself no favors in transitioning from entertaining to petty," New York Post's Michael Starr wrote. "Public vindictiveness is never pretty and it rarely accomplishes anything beneficial."