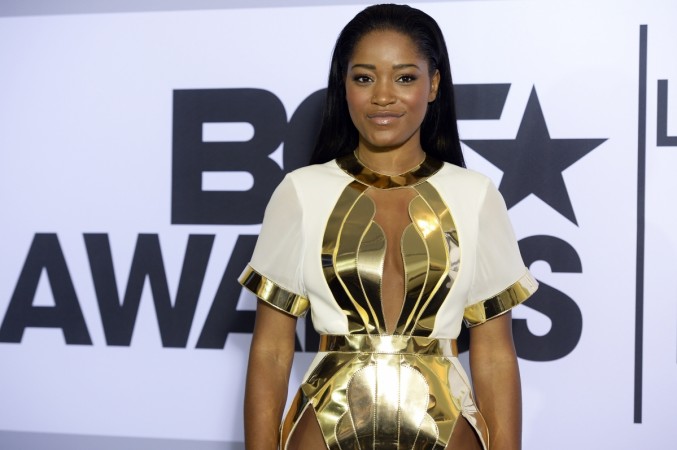 The nude photo scandal, dubbed "The Fappening" by the media, shows no signs of letting up, and with each passing day, a number of celebrities are being victimised.
The latest casualty seems to be Keke Palmer, who is best known as Broadway's first African-American Cinderella. About half a dozen pictures of the 21-year-old were leaked recently, showing the actress in various stage of undress, reported The Epoch Times.
Palmer is yet to verify the authenticity of the photos. However, she is not the only one who has had her naked photos leaked online this week.
On Thursday, it was reported that former "Doctor Who" star Matt Smith became the second male victim, after Nick Hogan, whose pictures were leaked early this week. In the pictures, Smith is seen posing with his ex-girlfriend, model Daisy Lowe, in front of the mirror of a hotel bathroom. The couple dated on and off for several years before calling it quits in 2013.
It is not yet sure where these latest pictures came from. But till date, the scandal has claimed over 100 celebrity victims, which include Kim Kardashian, Rihanna, Cara Delevingne, Kirsten Dunst, Winona Ryder and Kate Upton among others.
One of the most high-profile victims of The Fappening is "The Hunger Games" actress Jennifer Lawrence, who recently spoke to Vanity Fair about the nude photo scandal.
"It is not a scandal. It is a sex crime," Lawrence told Vanity Fair. "It is a sexual violation. It's disgusting. The law needs to be changed, and we need to change. That's why these websites are responsible.
"Just the fact that somebody can be sexually exploited and violated, and the first thought that crosses somebody's mind is to make a profit from it. It's so beyond me. I just can't imagine being that detached from humanity. I can't imagine being that thoughtless and careless and so empty inside."
She also has a few words for people who have looked at the naked pictures.
"You should cower with shame," she continued. "Even people who I know and love say, 'Oh, yeah, I looked at the pictures.' I don't want to get mad, but at the same time I'm thinking, I didn't tell you that you could look at my naked body."