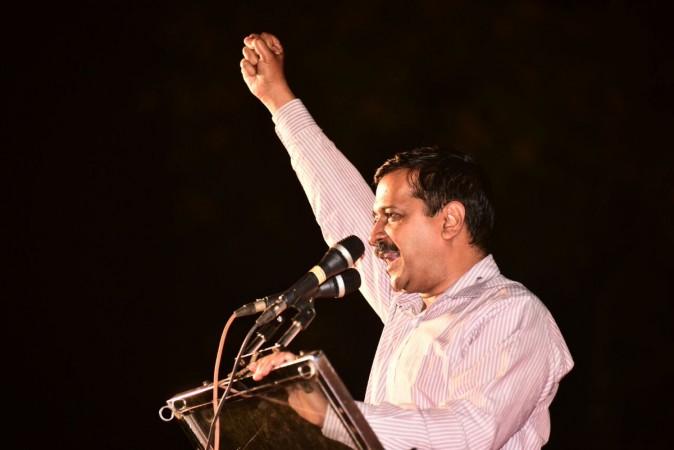 Delhi Chief Minister and Aam Aadmi Party (AAP) leader Arvind Kejriwal has appealed to the people of Delhi to elect the AAP to power in the New Delhi Municipal Corporation (NDMC) elections, and promised that he would turn Delhi into London if his party is elected to power.
Also read: Arvind Kejriwal gets death threats on official e-mail; 4 men want to kill Delhi CM
While the promise may be ambitious, Kejriwal has a number of hurdles in his way when it comes to winning the NDMC elections and then turning Delhi into something "comparable with London in a year." Here are the top 5 hurdles:
1. Trust deficit: The people of Delhi elected the AAP to power almost unanimously: The AAP won 67 of the 70 seats in the Delhi Assembly. However, since then, one after another controversy has hit the AAP. Some party members left, and few MLAs have been arrested in connection with various crimes. This may translate to quite a bit of trust deficit among the electorate when it comes to voting for the NDMC elections.
2. Unkept promises: Kejriwal had come to power in Delhi riding on the back of a number of promises. While some have been fulfilled, but only partially, others have not even been mentioned. As a result, people might think twice when considering Kejriwal's promise of turning Delhi into London.
3. Uncontrolled pollution: Pollution has been a big issue in Delhi, and not even Kejriwal's odd-even formula has managed to bring it under control in the long term. Delhiites suffering due to pollution will be circumspect when they go to polls.
4. Spread too thin: Another reason Kejriwal might suffer could be how much time he has spent out of Delhi, especially at a time when the sanitation workers' strike was taking place. So as Delhi stunk, Kejriwal was campaigning for the AAP in Punjab and Goa. There could be some electoral repercussions from that.
5. Possible BJP resurgence: The BJP will look to fight back in Delhi. While the Congress was routed in the last Assembly elections, the BJP managed to gain three seats. Also, the NDMC is currently ruled by the BJP, and it would like to hold on to power there.