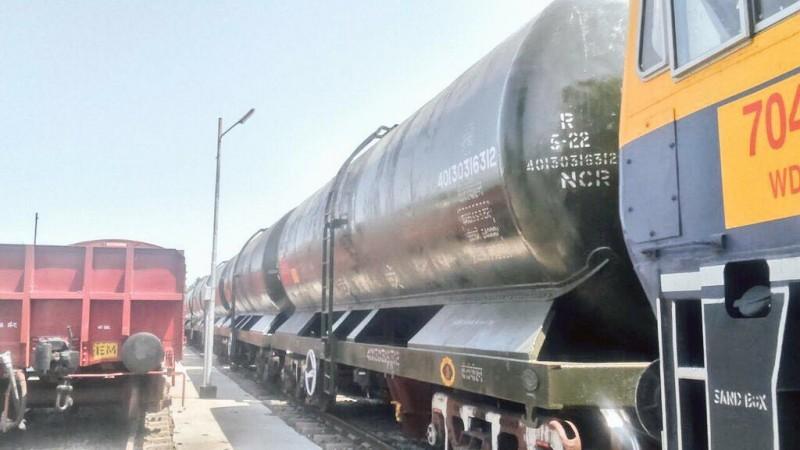 Delhi Chief Minister Arvind Kejriwal wrote to Prime Minister Narendra Modi Tuesday offering 10 lakh litres of water every day for drought-hit Latur in Maharashtra for the next two months. The first train to Latur, sent by the Maharashtra government and carrying 5 lakh litres of water, reached Tuesday and another train with water is expected Friday.
Latur, in Maharashtra's Marathwada region, which is facing its worst ever drought situation, has been without a source of water for the last 50 days, the Hindu reported. The worst-hit areas of Latur town are now receiving water from 70 tankers, which are carrying 50 lakh litres a day. The decision to send water to Latur came in the wake of agitations led by Latur Sukanu Committee on Water, the newspaper reported.
"The first batch of 10 wagons, each with a capacity of around 50,000 litres, was filled with water at Miraj railway station in Sangli district," chief spokesperson of Central Railway, Narendra Patil, told Hindustan Times.
Fadnavis also tweeted Tuesday: "Train with drinking water arrives at drought affected Latur early this morning. Distribution to begin soon. [sic]"
Meanwhile, the Bombay High Court was hearing a case on stopping use of potable water for cricket grounds where Indian Premier League matches in Maharashtra are scheduled to be held. The BCCI assured the high court Tuesday it would use treated sewage water for watering cricket grounds for 17 matches to be held at Mumbai and Pune, the Times of India reported.
Kejriwal, apart from offering 10 lakh litres of water, also commended Modi for his efforts to alleviate water shortage in the region. However, Kejriwal said in his statement Delhi itself faces water shortage, but it's the responsibility of Indians to help residents of Latur for the "fearful situation."