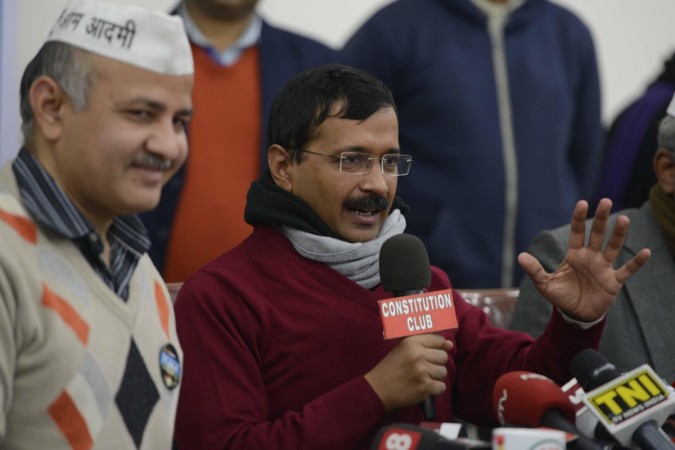 The Election Commission on Tuesday issued a showcause notice to AAP convener Arvind Kejriwal seeking explanation for "instigating public to take bribe" from BJP and Congress, during a rally this week.
The EC in its notice said Kejriwal's statement amounts to "abetting and promoting electoral offence of bribery" under relevant sections of the Representation of People Act, Deccan Herald reported.
"It's election time. When people from BJP and Congress come offering money, don't refuse, accept ... some have looted money from 2G, some have looted money from coal scam. Take money from both the parties but vote for AAP," Kejriwal had said at a public rally in Delhi's Uttam Nagar area on 18 January.
The poll panel said that by making the remark, Kejriwal has "prima facie" violated the Model Code of Conduct (MCC) that has been imposed in Delhi, which is going for assembly polls on 7 February.
It said the MCC prohibits political parties and candidates heading election rallies from indulging in "activities which are corrupt practices and offences under the election law, such as bribing of voters...."
Kejriwal has been asked to respond to the notice by 4pm on Thursday or the EC "shall take a decision without any further reference" to him.
Congress secretary and legal cell department in-charge KC Mittal had written to Chief Election Commissioner HS Brahma and Election Commissioner SNA Zaidi seeking action against AAP chief for his bribe remarks.