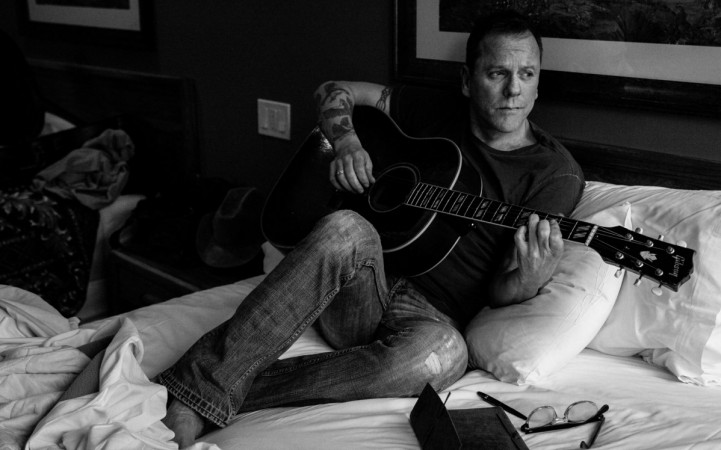 Award-winning actor Keifer Sutherland of "24" fame is currently preparing to release his debut album "Down In A Hole" this summer. To give an insight into the album, Sutherland recently released a music video for its lead single "Not Enough Whiskey."
The song is a country music-inspired track that talks about resorting to alcohol during bad times. If one reads between the lines, the lyrics also state the underlying fact that one needs to find a better way to deal with problems, as no matter how many bottles of whiskey are drunk, it is not going to help.
Although Sutherland venturing into music might come as a surprise to fans, the actor is no stranger to music. He is known to enjoy rock music as well as country music, and is a fan of artistes such as Pink Floyd and Johnny Cash. However, his country music inclinations started getting serious only in the last decade.
"Down In A Hole" will be an out-and-out country album, and like a vintage country album, each song will tell stories about various experiences Sutherland has had over the years. "The album in many ways is like a journal of my last twenty years. If you notice a country flavor to some of the songs that's because I've always found country music tells a story, [sic]" he said in a post on Facebook.
Sutherland will be next seen presenting the Academy of Country Music Awards before going on a US tour from April 14.