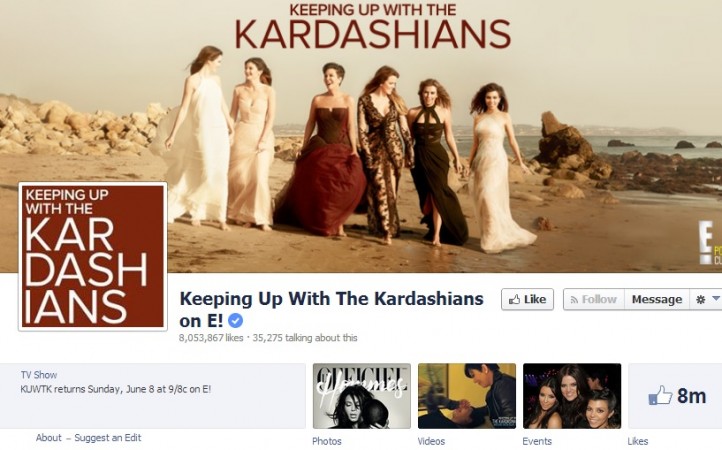 Things are going to get nasty in the Jenner-Kardashian household when "Keeping Up With the Kardashians" returns on Sunday, if the preview of the upcoming episode is any indication.
The footage shows Kendall complaining to Kim about how annoying their mother is, but Kim quickly defends Kris saying that Kendall should be grateful for all their mother does to make their lives easier.
"We should thank mom every single day," Kim says in a condescending tone, which appears to irk both Khloe and Kendall.
"Listen, if you whore yourself out that much and have six kids, you should have repercussions," Khloe tells Kim, and Kendall adds: "Yeah, that whore."
While Kim accuses Kendall of becoming a mini version of Khloe, the duo retorts that Kim is a mini Kris.
"My mom and Kim are two peas in a pod," Khloe tells the camera in the clip. "They complain about everything."
It remains to be seen how Kris reacts to her daughters calling her a whore, but many believe that this is all orchestrated by the momager to increase the plummeting ratings of her family reality show.
"The Kardashians are crashing," journalist Nikki Finke wrote in her blog, pointing out that ratings for the show's June 8 season 9B premiere were down 28 percent in viewers aged 14-49.
The rating figures show that people have lost interest in the reality show that launched the careers of Kourtney, Kim, Khloe, Kendall and Kylie. The show was equally responsible for putting Kourtney's partner Scott Disick on the global radar.
"Of course, the failure couldn't happen too a more deserving family. I for one loved the big backlash aimed at Anna Wintour for putting Kim and Kanye on Vogue cover. That issue should have come with a barf bag," she wrote.
"Every time a US magazine writes about the K's, almost every comment brutalizes the family. The fact is media who keep publicizing them are out of touch with public hatred of them. And that's without people knowing that, whenever the Kardashians go out, they call the paparazzi in advance and tell them where they're going and then get a big kickback every time a photo agency sells their picture," she added in her blog.