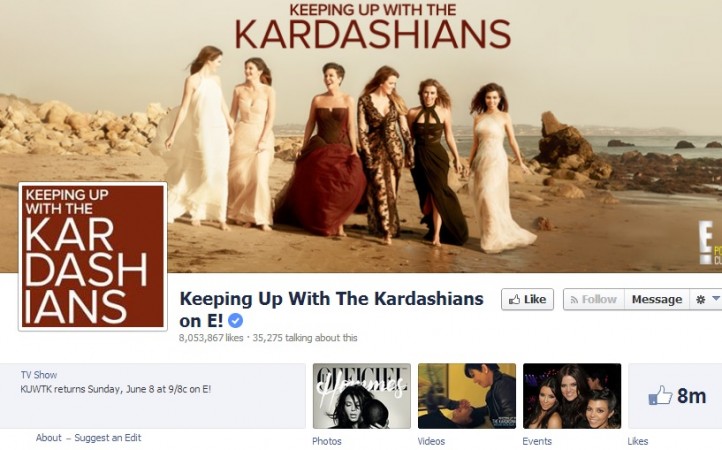 "Keeping Up with the Kardashians" season 10 is all set to return to television screens on 8 June. The new season promises a lot more drama and excitement as Khloe Kardashian would be seen spilling the details about her derailed marriage with Lamar Odom.
The recently aired promo shows Khloe at her home, which she once shared with Odom, as her sister Kourtney Kardashian and friend Malika Haqq force her to move out. In the sneak peek, Kourtney tells Khloe that she needs to pack her stuff and move on.
Khloe, on the other hand, is feeling disillusioned and is not able to accept the fact that she has to leave behind the life she once shared with Odom. Kourtney even suggests to Khloe that she should empty the photo frames, so that later when she unpacks she does not have to go through any emotional turmoil.
"It's my life, my drama, and that's just the way it is," Khloe says in the "KUWTK" season 10 promo.
Khloe and Odom shared a four-year-long marriage, before they called it splits last December. The reason for their split is understood to be Odom's alleged drug addiction and an extra marital affair.
After the end of marital bliss, Khloe has been rumored to be dating French Montana. Though the reality star has not gone official about her relationship with the rapper yet, the duo has been spotted on various dates. Moreover, they are also rumored to be moving in together.
"It's been discussed but it's not something that either of them are seriously considering now," HollywoodLife quoted a source. "She's been there, done that and quite frankly there's no need to do all that. They spend nights together when they're traveling. And they're around each other all the time. There's no rush to move in with one another right now."
Also, Montana often surprises Khloe with gifts and it is understood that he really cares for her.
"He buys her jewelry... all different things. He showers her [with gifts]... he's really thoughtful," another source told the website, adding: "No one has ever seen him this into a girl before."
However, some well-wishers feel Khloe is moving too fast with Montana.
"That's too much, too fast right," said a source, adding: "Moving in is even a bigger commitment and Khloe's not ready for that at this point."
"Keeping Up with the Kardashians" season 10 will be aired on E! on Sunday, June 8 (9/8c).