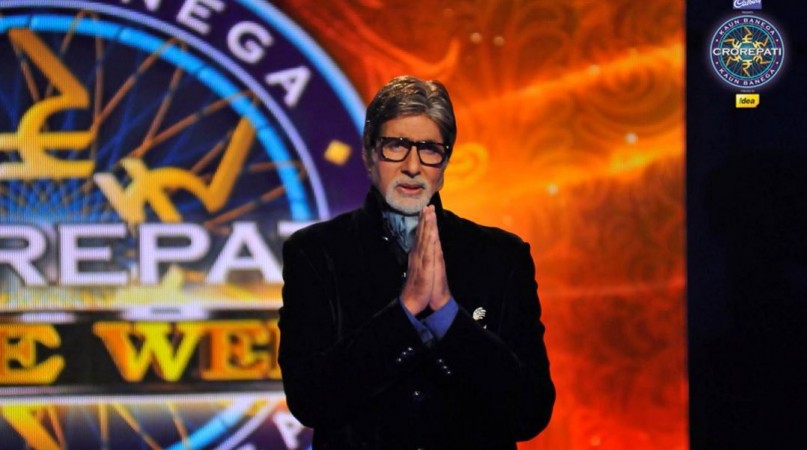 Kaun Banega Crorepati (KBC) 9 has been grabbing a lot of eyeballs since its inaugural episode. While the show has been entertaining everyone, Thursday's (October 12) episode had contestant Yogesh Sharma "almost" suffering a heart attack.
The episode started with Sharma continuing to play from where he ended in the previous episode. While he was a confident player and had a smooth run till Rs 6.4 lakh, Sharma needed a lifeline to win Rs 12.5 lakh and by the time he reached the Rs 25 lakh question, two more lifelines were exhausted.
KBC 9 Episode 1: Amitabh Bachchan brings his charm on stage; check Twitter reactions
Ahead of the Rs 25 lakh question, Sharma was unsure about his answer but still decided to continue with his journey. It was a tense moment and host Amitabh Bachchan, who is known to create suspense ahead of announcing the result, took a long breath before he declared that Sharma had got it right. Sharma, heaving a sigh of relief, immediately replied: "I almost had a heart attack."
Sharma decided to quit and settle for Rs 25 lakh.
Meanwhile, as far as the Television Rating Points (TRP) is concerned, KBC 9 has emerged as the winner and has even beat Salman Khan's Bigg Boss 11. The episode that featured the season's first crorepati Anamika Majumdar had registered massive viewership of 4.
KBC is back on screen after a gap of three years. The delay in airing the ninth season was apparently because of Big B, who couldn't dedicate time for the shooting of the game show as he was busy with back-to-back Bollywood projects.