Japanese bike maker Kawasaki unveiled its H2, the street legal version of the track-only bike (Ninja H2R) for the first time at the 2014 EICMA Motor Show.
For enthusiasts who have been waiting to press the throttle of this beautiful bike, the waiting is over.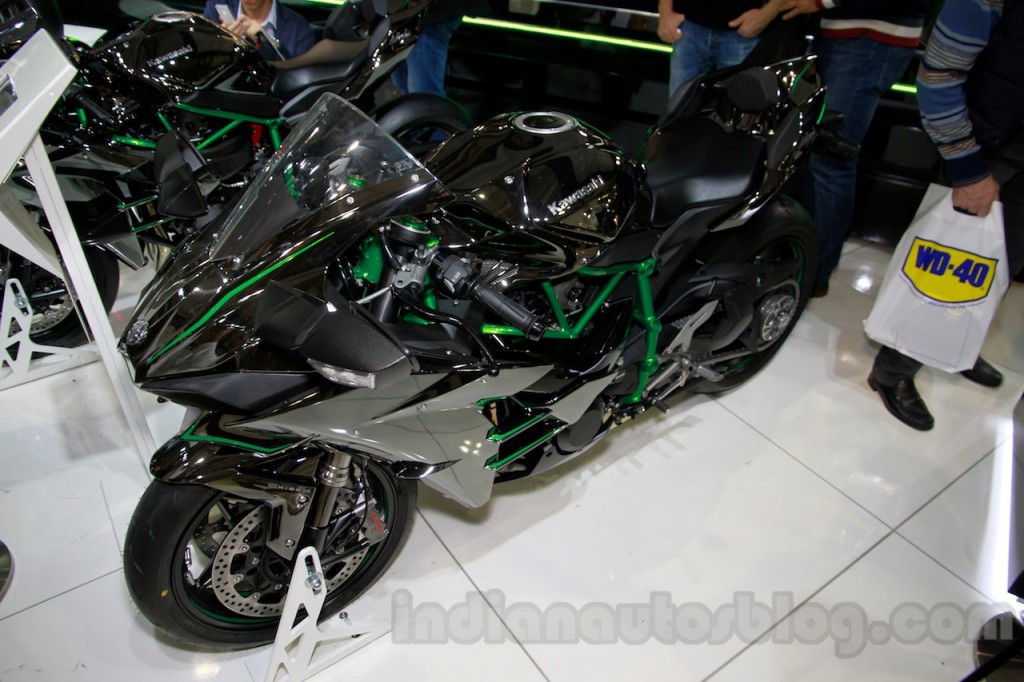 3photos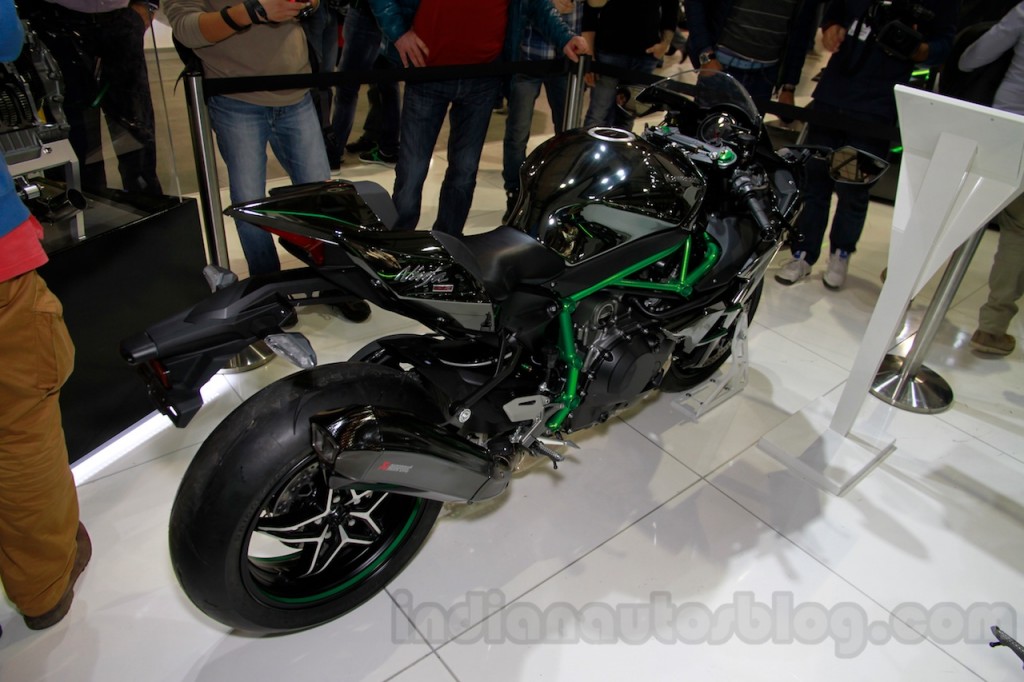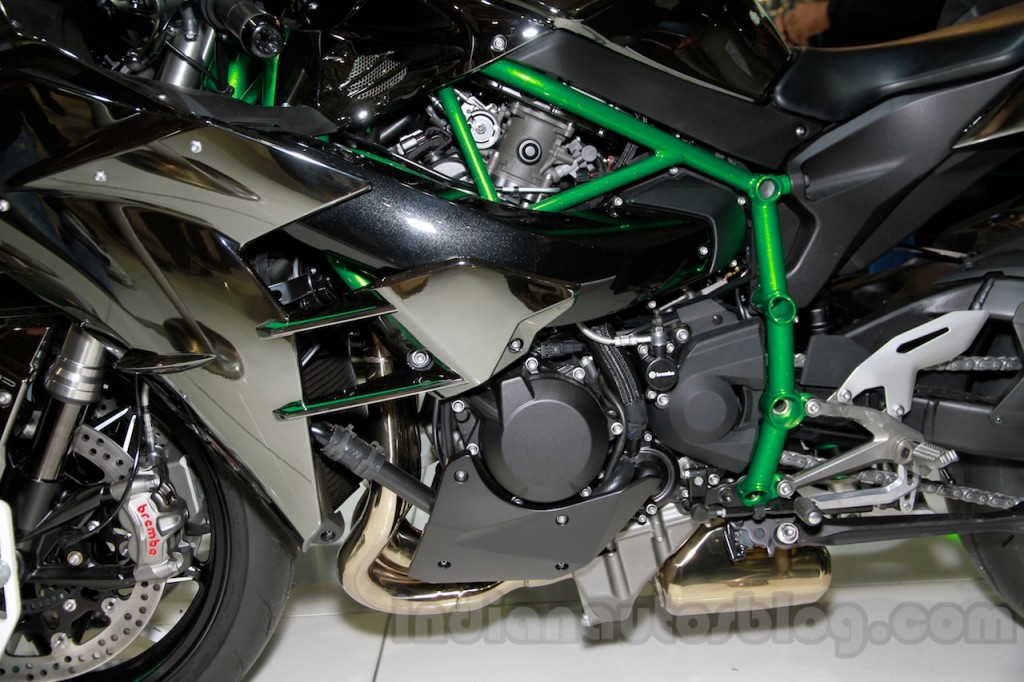 If recent online reports are to be believed, the bookings for Kawasaki Ninja H2 sports bike are open in India and the bike could reach Indian shores to entice bike lovers anytime soon.
The folks at Indian autos Blog have managed to learn that just five units of H2 will be brought to India initially and the bike will be launched in the country with a price tag of ₹32.8 lakh (on-road, Maharashtra).
Now if your bank balance is good enough, you would be well advised to rush and book your H2 right away. Here is the reason. Out of the five units of Ninja H2 set for Indian roads, four have already been booked.
Kawasaki Ninja H2 will be brought to India as CBU (Completely Built-up Unit) and can be booked with a token amount of ₹10 lakh. Like performance version of its H2R, Ninja H2 also comes with a lot of perks, including 998cc supercharged engine which churns out a power of 200 PS, KTRC (Kawasaki TRaction Control) and KLCM (Kawasaki Launch Control Mode).
The list includes engine braking control and anti-lock Brake System (ABS). The H2R model also gets power from the same, but with a different power output-300PS.
It is expected that the bike lovers can swing their legs on this amazingly styled street legal bike by March 2015.