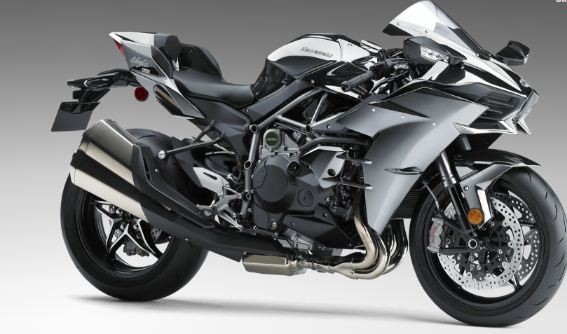 Kawasaki has launched the new range of Ninja motorcycle in India. The 2017 Ninja range includes H2 and H2R and the limited edition Ninja H2 Carbon edition. The Kawasaki Ninja H2 gets a price tag of Rs 33.30 lakh, while the Kawasaki Ninja H2R comes for Rs 69.80 lakh. Kawasaki limited edition Ninja H2 Carbon has been priced at Rs 39.80 lakh (all prices ex showroom, New Delhi).
While the Kawasaki Ninja H2 comes with a 998cc, liquid-cooled four-cylinder engine that is tuned to churn out 207bhp and maximum torque of 133.5 Nm, the Ninja H2R gets the same engine with 321bhp of power and peak torque of 165Nm.
The limited edition Ninja H2 Carbon, which features a carbon-fibre upper cowl, will be available only in 120 units in India and each motorcycle will get a serial number stamped on the supercharger plate on the right side of the engine. To further distinguish the Ninja H2 Carbon, a new variation of Kawasaki's silver-mirror paint has been used that features a matte element. This new paint is identical to that used on the closed-course Ninja H2R. The frame colour in green is also the same as the Ninja H2R.
2017 Kawasaki Ninja H2 comes with Kawasaki's most advanced electronics package that comprises the IMU (Inertial Measurement Unit), updated KTRC (Kawasaki Traction Control) and KIBS (Kawasaki Intelligent Anti-Lock Braking System). Other features include revised exhaust system to meet Euro 4 emission requirements, clutchless downshifts, updated instrumentation that comprises of bank angle display and max bank angle recording function and an updated boost indicator and an IMU indicator.
Bookings for Kawasaki Ninja H2, H2 Carbon and Ninja H2R are open in the country.