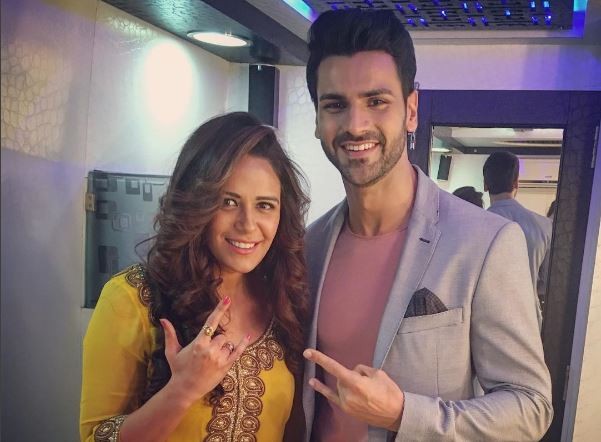 Ekta Kapoor's much-ambitious project Kawach is airing its last episode on November 20 and the team, including lead pair Mona Singh (Paridhi) and Vivek Dahiya (Rajbir), wrapped up shoot on Tuesday, November 15.
Vivek took to his Instagram account to post some pictures from the last day's shoot. He also expressed his gratitude to the team for their support throughout the show. "All the hardworking people behind Kawach.. This journey wouldn't have been same without them.. My happy place with my gang :) #Kawach ColorsTv," he posted.
A finite series, Kawach was expected to be as successful as Ekta's supernatural show Naagin. However, the show starring Mona Singh and Vivek Dahiya failed to live up to the viewers' expectations, resulting in a drop in its Television Rating Point (TRPs).
Initially, the makers had decided to pull the plug, but later gave it another chance to raise the TRPs by extending it by another 14 episodes. Yet, when the TRPs didn't improve, the makers finally decided to end the show.
Kawach will end on a happy note with Paridhi (Mona) killing Saudamini (Ashwini Kalsekar) and the lead pair Rajbir (Vivek) and Mona living happily ever after.
Related
This is how Mona Singh and Vivek Dahiya's Kawach will end
After Arjun Bijlani, 'Naagin' actress Mouni Roy to enter Mona Singh-Vivek Dahiya's 'Kawach'?
'Naagin' actor Arjun Bijlani to play a key role in Mona Singh-Vivek Dahiya's 'Kawach'?
Sara Khan to become first Indian TV actress to work in Pakistani show