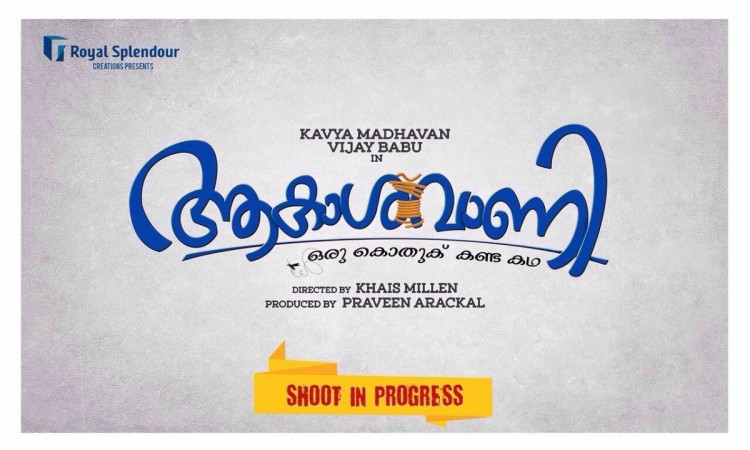 Actress Kavya Madhavan is back with a bang. The latest buzz in the industry is that the actress will pair up with actor – producer Vijay Babu in the upcoming movie "Akashavani" directed by Khais Millen.
The shooting of "Aakashavani" is currently progressing in Thiruvananthapuram. Unlike her typical roles, Kavya is donning the character of a bold corporate employee. Kavya plays an anchor and creative head of a women's TV channel and belongs to a well-to-do family. Vijay Babu will play her husband and someone who comes from a family of lower economic situation than her, but reached heights after a lot of hard work.
"Akashavani" talks about the ego clashes between these two and how it disrupts the family life they lead. The makers say that the film will be a light-hearted take on the rat-and-mouse race between these two characters.
The movie also has Saiju Kurup in a lead role in the movie, who will portray the negative role of Jamal, while Lalu Alex will play the role of Kavya's father. Sreejith Ravi will also be seen in a pivotal role.
"Akashavani" is Khais Millen's debut feature film, but the young talent is quite popular in the film circles. He became popular in the industry with his short film "Lip Stick", which dealt with the concept of homosexuality.
The short film was very popular among the cinephiles and has been screened at many festivals. He had also assisted popular film-makers like Arun Vaidyanathan and Blessy.
Meanhwile, Kavya has just wrapped up the shooting of the movie "She Taxi" directed by Saji Surendran, where she will play the role of cab driver.
Vijay Babu is on a roll as he has some good roles in store. He is now awaiting the release of his films "Double Barrel" and "Aadu Oru Bheegara Jeeviyanu". The actor has also bagged a pivotal role in Lal Jose's next movie "Neena", where he will play Ann Agustine's husband.
"Akashavani" is produced by Praveen Arackal under the banner of Royal Splendour.