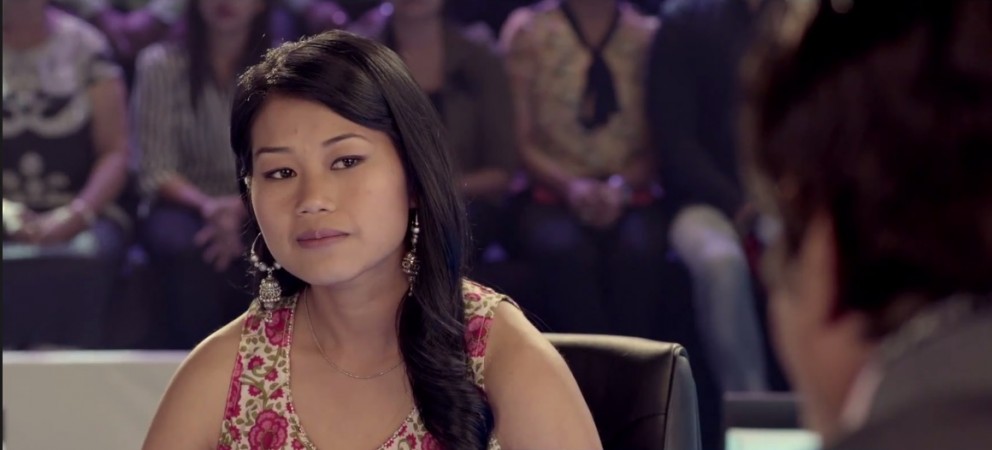 It will touch the deepest core of your heart – and that is just to say the least.
A new "Kaun Banega Crorepati" ad has all that needs to be said about the prevalence of racism in India – sending across a powerful message in a country where people from the North Eastern region have always felt sidelined and segregated.
It is not often that you get to see a TV commercial that makes such a strong statement that you can't help but simply applaud the striking point behind it. This is one such video.
The one-minute-11-second footage, which is part of the KBC's broader push for inclusivity in its upcoming season, comments on racism and alienation faced by residents of India's North Eastern States, who are often referred to as Chinese or Nepali.
In the ad, Amitabh Bachchan is seen asking a contestant – who is from the North East – which country the city of Kohima is in. The options included China, Nepal, India and Bhutan.
Poornima, the contestant decides to use the help of an audience poll – a lifeline – in order to answer the question. Intrigued audiences around the country watch for the poll results, while many people from the North East anticipate all the audience to know the answer.
After a brief waiting time, Bachchan informs Poornima that 100 percent of the audience feel that Kohima is part of India. He tells in hindi: "Everyone knows this fact."
What Poornima says the next is a heart-touching statement and real tear-jerker: "Everyone knows it, but how many actually accept it?"
Here are a few reactions on the beautiful advertisement from Twitter:
Thank you #SONY #KBC @SrBachchan for that lovely promo. You almost made me cry. Jaante sab hai, maante kitne. Change India!

— Noyon Jyoti Parasara (@noyonjparasara) July 10, 2014
After watching that KBC ad, I've this random image of all of us NE peeps being these ants for whom sugar granules have been scattered. HIC.

— Swar Thounaojam (@liklasa) July 10, 2014
The new KBC ad touched my heart. North East India #FTW

— akanksha (@tadbitlooney) July 8, 2014
Okay this new KBC ad with the North-East girl gave me Goosebumps. :-| — VibhaSekhar (@VibhaSays) July 7, 2014
The new KBC ad! Simply amazing #KBC

— Anurag Mane (@Anurag31594) July 7, 2014
@SrBachchan loved the new @KBCsony ad. Slap on d face of so called Indians who treat our bros n sis from NE as foreigners #OneIndia — Somil Agrawal (@somilagrawal) July 7, 2014
@SrBachchan Just saw your 'Kohima' Ad on TV...promotions of KBC. Must say...what a thought and concept...!! Salute and full respect Sir.

— RAJAT GOYAL (@RAJATGOYAL18) July 7, 2014