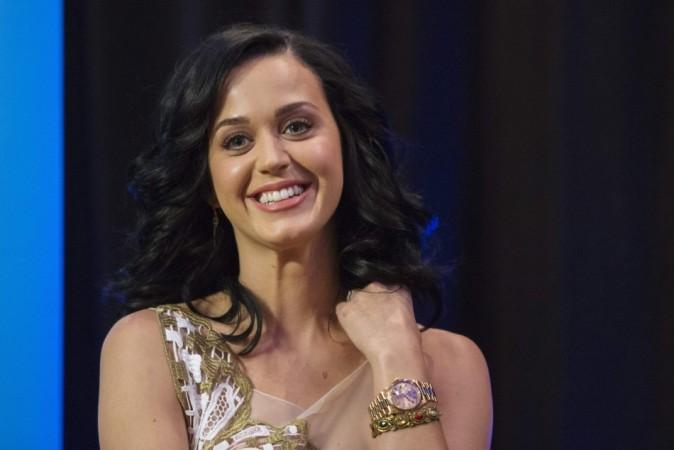 Katy Perry has not only talked about her personal life but also flaunted her curvy body in a swimsuit for the cover of GQ magazine.
The 29-year-old "Roar" singer has exposed her curvy body on the GQ magazine February issue called 'Love! Sex! Madness!' She looked stunning in cutout swimsuit, exposing lots of flesh.
Katy Perry also talked about her virginity, desire for big boobs, plastic surgery and much more in an interview to the men's magazine. She revealed that she lost her virginity at 16 in the front seat of a Volvo sedan while listening to Jeff Buckley's album, Grace.
The "Unconditionally" singer told the magazine that she prayed to God for big boobs when she was 11 and her prayers were heard.
"I lay on my back one night and looked down at my feet, and I prayed to God. I said, 'God, will you please let me have boobs so big that I can't see my feet when I'm lying down?' God answered my prayers," she told the magazine, as reported by Hollywood Life. "I had no clue they would fall into my armpits eventually."
Many may think that she might have gone under the knives like many of her counterparts but she claimed that everything about her is natural.
"I've never had any plastic surgery," she told the magazine. "Not a nose, not a chin, not a cheek, not a tit. So my messages of self-empowerment are truly coming from an au naturel product."
The singer went on to say that she believes in astrology, cosmic energy and aliens. "I look up into the stars and I imagine: How self-important are we to think that we are the only life-form? I mean, if my relationship with Obama gets any better, I'm going to ask him that question. It just hasn't been appropriate yet," she said.