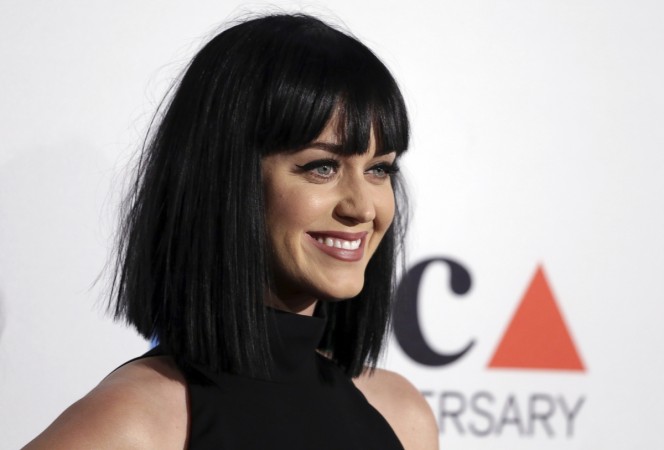 Katy Perry is reportedly all set to perform at the 2015 Super Bowl halftime show, after edging out Rihanna and Coldplay from the running.
Speculations of Perry performing during Super Bowl XLIX halftime has been doing the rounds since August, and one of the reasons why the National Football League might have finalised Perry might be due to her "family-friendly catalog," reported Billboard.
The NFL is yet to comment on Perry's confirmation, but it's a bit shocking that the singer would make it to the top three contenders, considering her recent gripe with the football league.
During her appearance on ESPN's College Game Day, the "Roar" singer mocked NFL's request that the artist selected to perform at the halftime make a donation to the league based on the artist's earning potential.
"I'm not the kind of girl who would pay to play the Super Bowl," she said on Saturday.
Rihanna being considered for the performance is also a shocking development considering her portion on Jay Z's "Run This Town" was axed in a segment during the wake of the Ray Rice domestic abuse scandal in September.
Following this, Rihanna sent out an angry tweet, stating: "CBS you pulled my song last week, now you wanna slide it back in this Thursday? NO, F**k you! Y'all are sad for penalizing me for this."
Meanwhile, if reports of Perry performing at the halftime are true, she will follow in the footsteps of Bruno Mars, Beyonce, Janet Jackson and Justin Timberlake, Madonna, who have all put up successful performances.
These singers weren't paid for their efforts, but the Super Bowl platform provided them a platform to increase their exposure, thereby giving their albums a boost in sales.
For instance, Mars' 12-minute performance was watched by a record 115 million people, and the sales of his "Unorthodox Jukebox" increased more than 90% post the performance, reported Forbes. This in turn helped him pull in $60 million this year, about eight times the $8 million he earned in 2011, according to Forbes.
The Super Bowl XLIX will be broadcast from Arizona's University of Phoenix stadium by NBC .