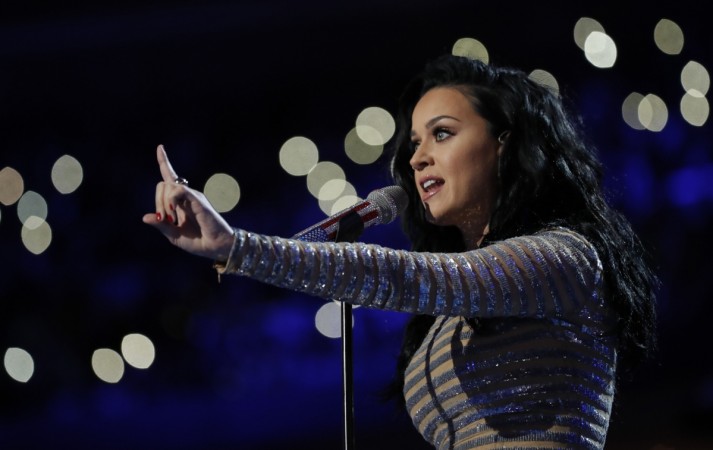 Pop singer Katy Perry has chosen an unusual way to get people to vote in the upcoming election.
Perry is a supporter of Democratic nominee Hillary Clinton and she teamed up with Funny or Die to make a short video to spread the message that you don't have to look good to vote; just wear something and cast your vote in the November 8 election. Her target audience seems to be the millennials.
In the video, Perry arrives at the polls with bedraggled hair and she promptly undresses. But the singer is arrested by police officers. Of course, all her private areas are censored.
Check out the video here.
Does her boyfriend Orlando Bloom approve of her unconventional method to get people to vote? "Orlando loves that Katy is getting an important message out there, and thinks that her video was very cute and funny," a source tells HollywoodLife.. "Technically, she wasn't really naked on camera, so he has no reason to be jealous or anything like that.
"He isn't really the jealous type anyways, and would be OK with it if she ever got naked for a film role in the future!" the source added.
Perry and Bloom have been going strong, and according to yet another HollywoodLife source, they have come up with an unusual way to keep the romance alive even when they are miles apart. It seems like Perry likes to look at nude pictures of her boyfriend whenever she misses him.
"The few times Katy has really missed him, she has just looked up his silly nude paddle board pics online. After a quick peek and a giggle, she always feels better. She loves how smart, carefree, creative and inspiring Orlando is and she can't wait to see him again soon," the source revealed.