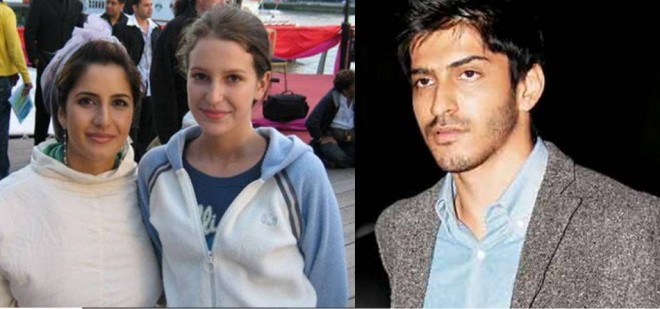 Katrina Kaif's younger sister Isabel and Anil Kapoor's son Harshvardhan are all set to begin their acting careers together in a new film.
Harsh and Isabel will be seen working on their first movie "Coming Home", which is short film directed by Steven Roy Thomas. Harsh and Thomas have clarified that it will not be their launch film.
"The short film I'm working on w/ harsh kapoor & Isabel kaif is just that, a SHort film. This is by no means their launch film. Long way for all of us to go. For now, just a bunch of friends creatively collaborating to a great story!" Thomas said on his Twitter handle.
Earlier, there were rumours that Katrina was set to launch her sister's career with help from Salman Khan, but nothing seemed to work out at that time.
"Isabel , who is pursuing an acting course at the Lee Strasberg Theatre and Film Institute of New York, agreed to do the short film first because she wants to hone her skills on facing the camera before starting a proper Bollywood career," Daily Mail quoted an Insider as saying.
The screenplay of the short film was written by Erica Reddy and Melanie Easton. The original script was based in New York but the director wants to re-write a few scenes to shoot in Mumbai.
"It's got Bollywood elements but it's a short film, so that's kind of antithetical to typical Bollywood. It's about one tenth of the running time of a Hindi film, with no song breaks," Easton said.
"It was originally written to be set in New York, although recently there's been some talk of re-writing to make it suitable to shoot in Mumbai. As it stands now, it's set in NYC. We are really happy with the script and it's a great stepping stone for everyone involved to work on," she added.