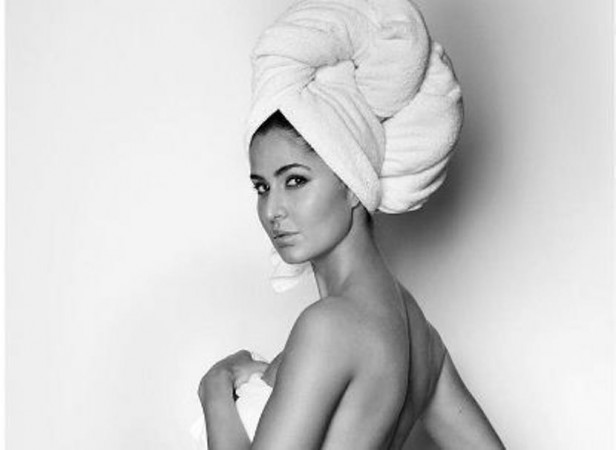 Katrina Kaif recently made headlines as she entered the Instagram world and shared her towel picture. It was clicked by international photographer Mario Testino and now, she has been featured in Vogue India's video, in which Kendall Jenner and Sushant Singh Rajput share an amazing chemistry.
A video is doing the rounds and in it, Katrina has appeared twice. In fact, Mario has also shared a video on Instagram and it also features Katrina. The photographer has captured the Baar Baar Dekho actress' raw look in the photos.
Mario clicked Kat's pictures when he visited India. He shared his experience working with her to DNA. He said: "When I worked with Katrina, my team did the hair, make-up and styling in our specific way. Then I went out with her in the evening and thought these are two different women — how she styled herself and how we perceived her. I want to see how the public will react to our pictures of Katrina. Will they be able to relate, will they like what we did — you know what I mean?"
Of course, people liked Katrina's pictures a lot, especially the photos she shot for Vogue May 2017 edition. In fact, the diva has been a fan of the photographer's work. She said: "I've always been a fan of Mario's work and admired the way he captures women. Every woman that he shoots looks unique and special as if she's being watched through the eyes of someone who really finds her magical."