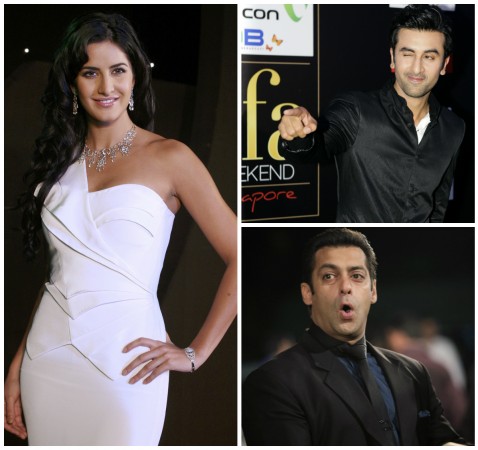 Katrina Kaif has been quite open when it comes to her love life. Be it with Salman Khan or Ranbir Kapoor, the gorgeous diva never tried to hide her relationship. Unfortunately, none of her love stories translated to marriage. However, Katrina said that she did picture herself as married.
In an interview with DNA, the Tiger Zinda Hai actress revealed that there was a time when she pictured herself as married.
Also read: Alia Bhatt, Sidharth Malhotra no longer together? This incident suggests that the two parted ways
"Yes, of course, I have. I am no different. All that doesn't matter. But what does matter is I know that when you do get married, it's gonna add to your life. However, never lose yourself. You don't have to lose yourself just because you have found someone," Katrina told the publication when asked if she ever pictured herself married.
This statement makes us recall a picture from the year 2012 when Katrina was spotted wearing sindoor in real life. That photo had gone viral as sindoor on the forehead is normally worn by married women.
What created more buzz around it was the fact that Katrina was in a relationship with Salman back then. Hence, it was believed that Katrina married the superstar. But later Katrina clarified that it was not sindoor but a tilak from a pooja at a friend's place.
After her breakup with Salman, Katrina had started making news over her affair with Ranbir Kapoor. She had dated the Kapoor lad for quite some time, but their romance also could not last long, and the duo had parted ways.
Now, as Katrina said that she had pictured herself as married, the question remains – whom did she picture as her husband, Salman or Ranbir or is it someone else? Well, this is something only Kat can say.
Although Katrina is apparently no more in touch with Ranbir, the 34-year-old actress has become good friends with Salman post her breakup with the Jagga Jasoos co-star. Currently, Salman, Katrina and Ranbir are believed to be happily single.